It would certainly be entertaining.
I'm referring to the scenario, however unlikely it may have seemed a month ago, that three of Western New York's top elected officials – State Sen. Tim Kennedy, Buffalo Mayor Byron Brown and Erie County Executive Mark Poloncarz – could battle it out in the race to succeed Rep. Brian Higgins, D-Buffalo, who announced plans to resign from Congress.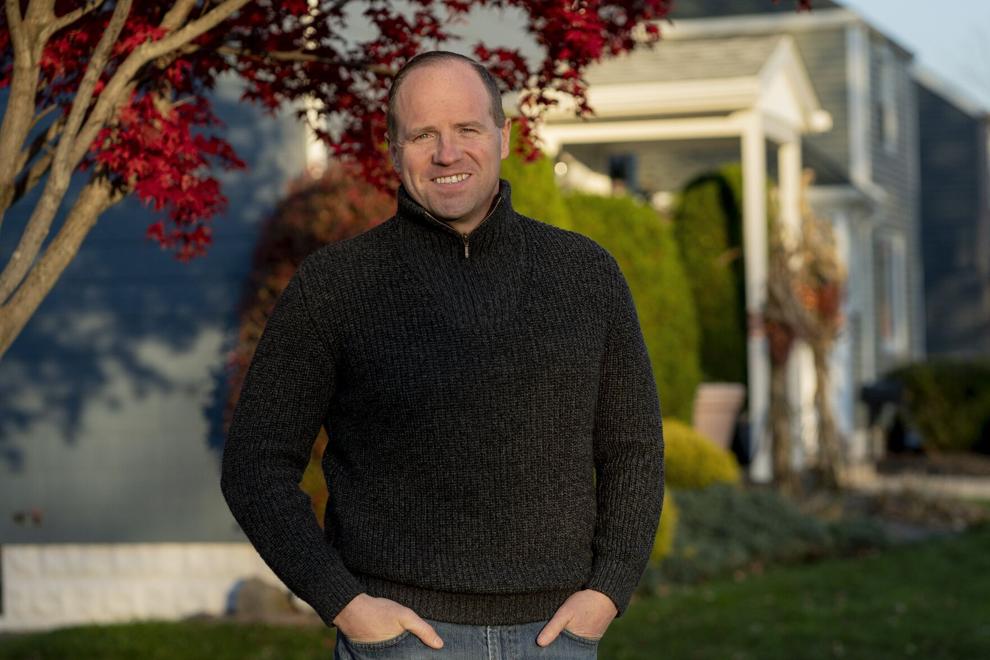 State Sen. Tim Kennedy is running to succeed his political mentor Brian Higgins as Buffalo's representative in Congress. 
Kennedy, a South Buffalo Democrat, was the first to jump into the race when he told The Buffalo News in an exclusive interview that he was the best candidate to succeed Higgins.
"I believe the track record that I have is reflective on a local and state level of his track record in Washington because of how I emulate the way he operates," Kennedy said.
In reality, though, Kennedy had essentially been running for the seat for months. Throughout the summer, he was spending big bucks on biographical materials to help his constituents learn more about him, even though he has been in state office since 2011.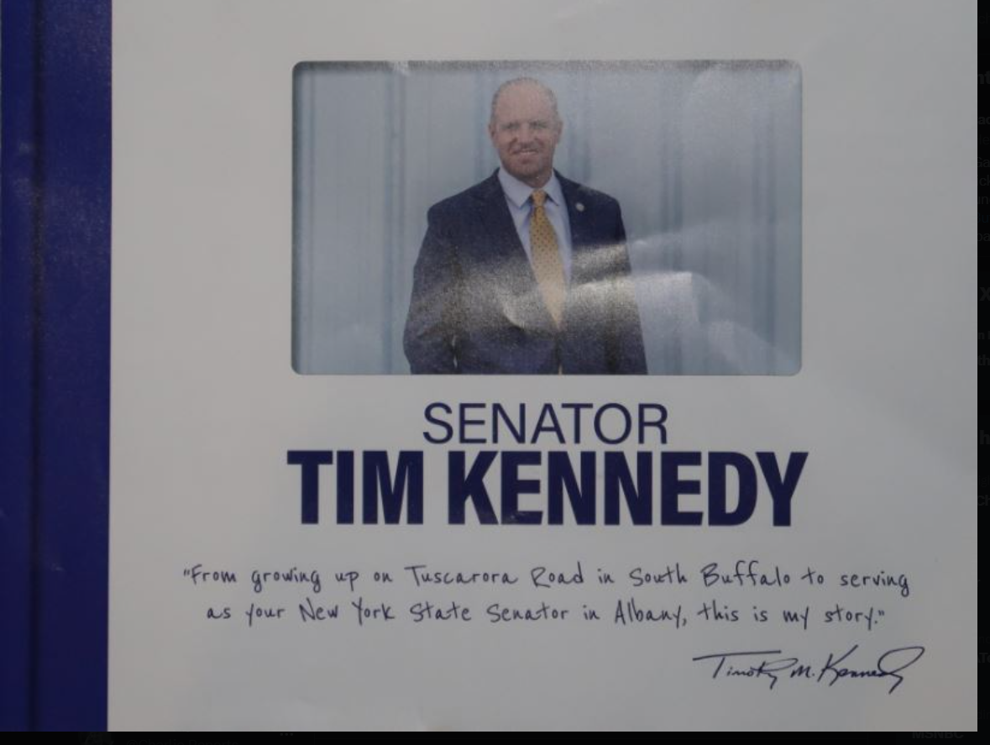 Last week, Geoff Kelly of Investigative Post quantified that in his story, writing, "In the first six months of this year, Kennedy's state Senate campaign committee doled out $426,000, mostly on consultants and political contributions. That's $64,000 more than Kennedy spent in the same period in 2022, the last time he was up for reelection."
So Kennedy had clearly been ready to press the "go" button when Higgins announced his intentions to step down. He also has a huge fundraising advantage. Ken Kruly's politics blog noted this week that Kennedy has $2.1 million in his campaign kitty compared to $212,000 for Brown. After unloading his treasury on attack ads against his GOP opponent in November, Poloncarz has the smallest treasury, if he has anything left in the bank (we won't know until his post-election report is filed on Dec. 4).
Mayor Brown
Brown seemed to have his own thing going outside of politics with his pursuit of the presidency at SUNY Buffalo State. Brown told reporters multiple times that he was exploring it, even taking night classes at Daemen University so that he could fulfill the degree requirements for the position.
My political sources, though, say the mayor's plan has shifted. The Buffalo State post seems less likely, especially if it is filled by year's end, and Brown appears to be testing the waters for Congress quite seriously.
The mayor told reporters last week that if voters sent him to Washington, he would be a centrist "fighter" who would work to bring leftist Democrats and right-wing Republicans together.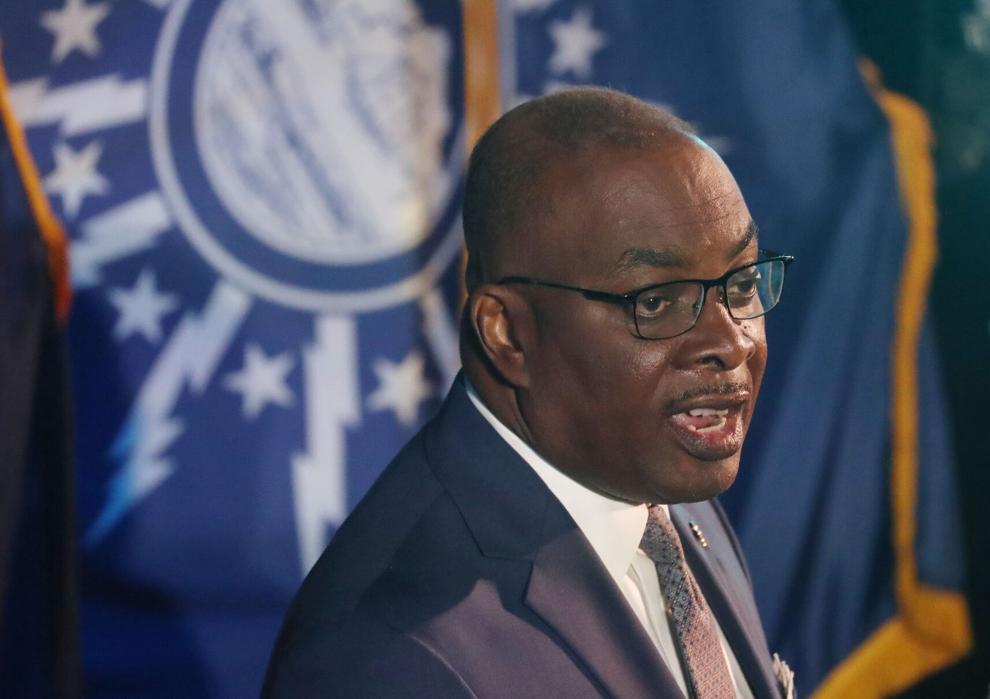 Brown said his experience as Buffalo's chief executive since 2005 has given him "some experiences and abilities … that are unique."
"We have people that are rabid on the left, that are rabid on the right," Brown told reporters Friday after a news conference about winter storm readiness. "I think we need fighters in the center to bring our country back together."
Brown has liabilities, from the years-long rumors about federal probes of City Hall to more basic failures like plowing snow. But one issue Brown could position himself well on is gun control. He is normally a politician who stays in his lane when it comes to making public comments, but he has spoken out about the mass shooting epidemic America faces.
If Democrats were to take back the House next year, you have to imagine House Minority Leader Hakeem Jeffries and other national Dems in Washington would be clearing the way for Rep. Byron Brown to discuss the horror that occurred at Tops Markets on Jefferson Avenue during the racist mass shooting in 2022. It also helps that Brown – who is Buffalo's first and only Black mayor – would be the region's first Black representative in Congress.
County Executive Poloncarz
Poloncarz, meanwhile, also appears to be considering a run, albeit in the early "exploratory" stages. Fresh off his 18-point victory to secure an unprecedented fourth term as county executive, he has been talking with Democratic chairs in various towns and testing the waters behind the scenes.
The timing may not be right for him – he could be accused of being overly ambitious since he was just re-elected – but political pros say voters rarely hold that against candidates. Voters mostly expect politicians to act like … well, politicians.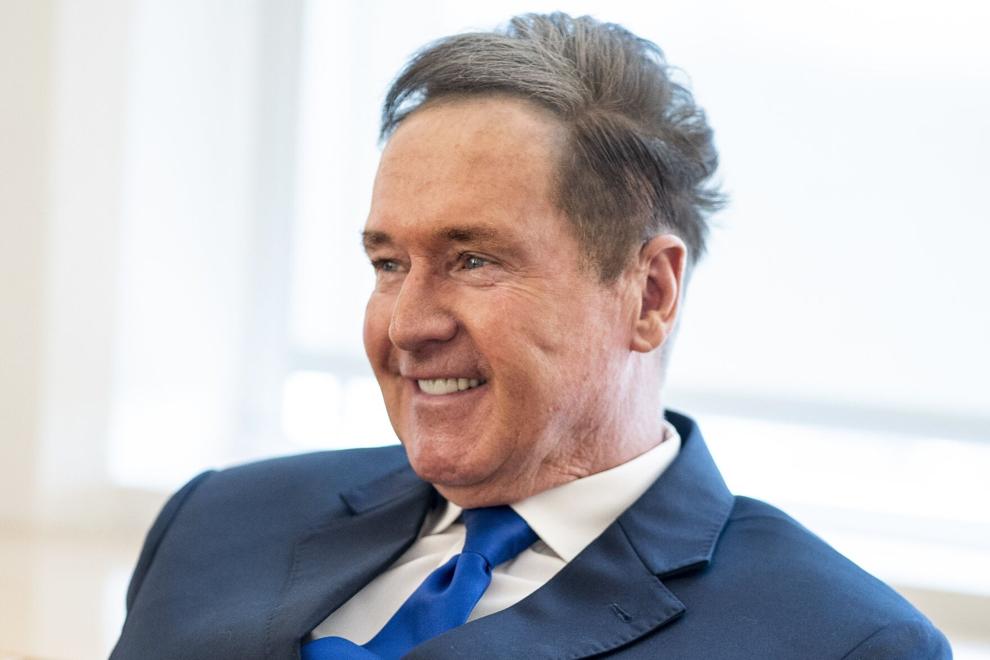 In an exclusive interview, Higgins refused to confirm what other sources told The News and other media outlets last week: that he's leaving to become president of Shea's. But he said he plans to resign from Congress in early February – and sounded glad to be leaving.
Poloncarz's skills would be a natural fit in Congress. He is a policy wonk, he has an intricate knowledge of how the various levers of government work and he is tuned in to national issues. You are aware of this if you follow his account on X, the social media site formerly known as Twitter, where Poloncarz has been known to opine on issues like prescription drug costs, the Republican drama in choosing a House speaker and the Israel-Hamas war.
Unlike Kennedy and Brown, Poloncarz has not spoken about the NY-26 race publicly. But in late September, when I asked him if he would serve out his full term if he were re-elected as county executive, Poloncarz said he "intended" to but left the door open.
"If an opportunity arose – federal or another position that I thought was appropriate – I'm not going to sit here today and say, 'I'm not going to consider it,' " Poloncarz said.
Perhaps most significantly, he has the best relationship of the three with Erie County Democratic Chairman Jeremy Zellner, a longtime ally. Zellner is ultimately going to be the person making the decision about who will succeed Higgins, at least in the short term. (Technically, if any of these candidates did not get the Democratic nomination, they could petition their way onto the ballot using another line, but let's not get too far ahead of ourselves.)
Poloncarz has one more thing going for him that suggests he may have had Congress in his sights: many of the lawn signs he handed out for his most recent campaign simply read "Poloncarz" without the "for county executive." That means supporters who put the signs back in their garages could take them out again for a congressional race.