A Ukrainian sniper has broken the world record by killing a Russian soldier at a distance of nearly 2.5 miles, Kyiv's security service told Ukrainian media on Saturday.
A Ukrainian sniper working for the Security Service of Ukraine (SBU) killed a Russian soldier at a distance of 3.8 kilometers, or around 2.3 miles, the SBU press office told Ukrainian media outlets, including the Gordonua.com and Ukrinform.
In 2017, a Canadian special forces sniper had held the record for the longest confirmed sniper kill at a distance of 3,540 meters in Iraq. British sniper Craig Harrison had previously held the title after he killed a Taliban fighter in Afghanistan in 2009, making the shot from a distance of 2,475 meters.
"The SBU sniper set a world record for a successful shot," SBU's press office told Ukrainian media. "He hit a Russian soldier from an incredible distance." The SBU added that the shot had broken the previous world record by approximately 260 meters.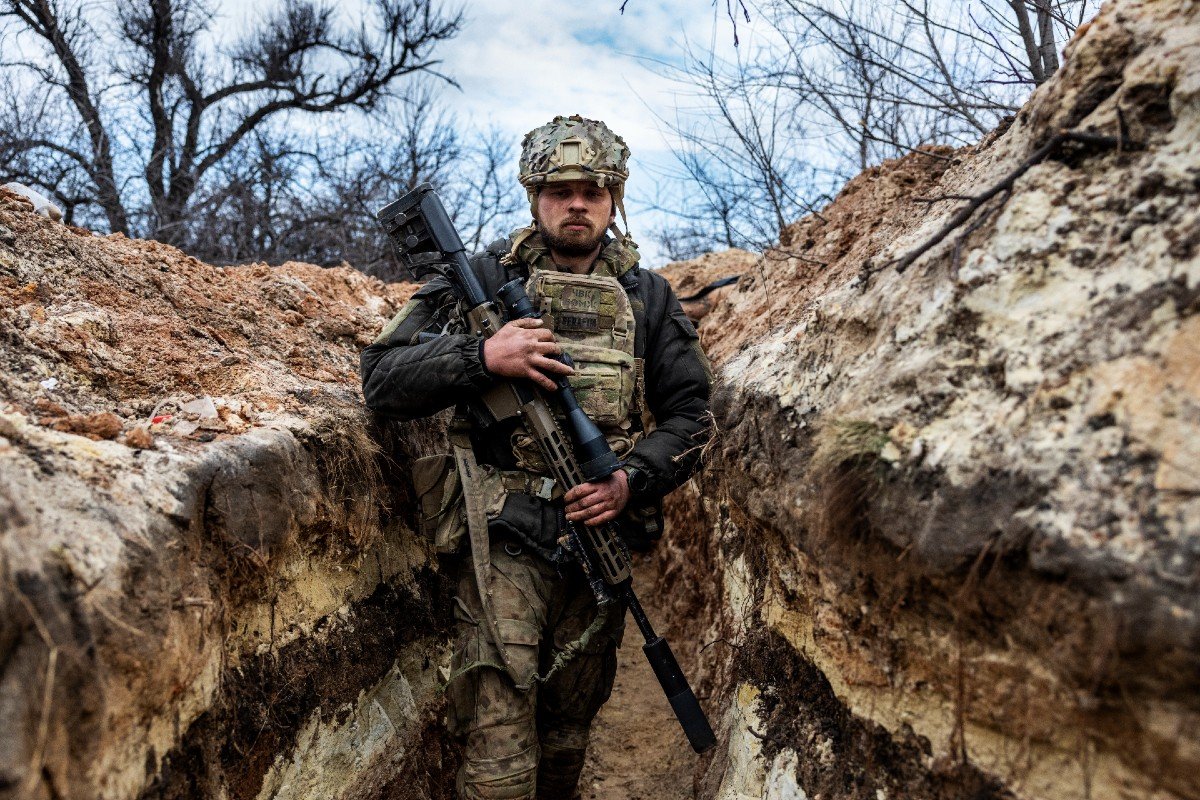 "SBU snipers are changing the rules of world sniping, demonstrating the ability to work effectively at fantastic distances," the SBU said.
Meanwhile, the outlets also shared footage purportedly showing the record-breaking strike. The shot was made with a domestically-produced rifle dubbed, "the Lord of the Horizon," according to Ukrainian media.
Newsweek could not independently verify this information nor the video, and has reached out to the SBU and Russia's defense ministry for additional comment.
Ukraine is heading quickly into its 21st month of its war against Russia after the latter invaded in February 2022, plunging fighters on both sides into the tougher winter conditions of the approaching few months. The war has been previously described as an artillery war, but snipers have also played a key role on the battlefield.
On Sunday, Ukraine's General Staff said it had intercepted a barrage of strategic drones launched against the country by Russia overnight. Kyiv's air-defense systems destroyed 15 out 20 Iranian-designed Shahed drones used by Moscow, the General Staff added. Over the previous 24 hours, Moscow launched five missiles and 76 airstrikes against Ukraine, the Kyiv's military added in a statement. More than 150 Ukrainian settlements in the north, east and south of the country came under artillery fire over the past day.
Meanwhile, fighting is continuing around the embattled Donetsk town of Avdiivka, the Ukrainian military said in a statement, adding that Kyiv's fighters recorded 22 attacks around the Donetsk town of Marinka.
On Sunday, Russia's defense ministry said its southern grouping of forces had stopped six Ukrainian attacks around Marinka and the villages of Klishchiivka and Shumy.
Uncommon Knowledge
Newsweek is committed to challenging conventional wisdom and finding connections in the search for common ground.
Newsweek is committed to challenging conventional wisdom and finding connections in the search for common ground.