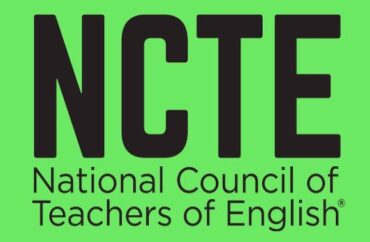 If you've been scratching your head at how so many college and high school students can be out there protesting for Hamas and against Israel, look no further than the National Council of Teachers of English.
The organization, which began its annual convention on Thursday, claims to "improve the teaching and learning of English and the language arts at all levels of education."
So why, then, does it put out a "Statement on Palestinian Genocide"?
Here's why: Its Committee Against Racism and Bias in the Teaching of English "believes ignoring current global realities hampers students ability to learn, process, and comprehend the world in critical ways."
As such, it "stands for Palestinians' right to self-determination and justice [and] against genocide."
What's more, since the NCTE convention is in Ohio this year, the racism/bias committee crafted a Native American land acknowledgement which manages to shoehorn the Palestinians into it:

MORE: The problem with English departments: they don't teach English
And it only gets, er, better. Here are some of this year's NCTE convention sessions (h/t to Daniel Buck):
— "Learning for Critical Consciousness among Teacher Educators, Secondary Students, and Preservice Teachers in Literacy Education" featured the sharing of strategies for "engaging with BIPOC narratives, histories, and literacies in the development of critical and culturally sustaining pedagogies."
One of the session speakers, Rutgers' Lauren Kelly, researches Black feminist theory, Hip Hop pedagogy, and, yes, critical consciousness.
— "Using Critical Race Theory to Deconstruct the Historical Context in a Short Story: Learning how to Use CRT to Deepen Our Teaching of Literature." Wait — critical race theory … in our K-12 classrooms? We were told this is not true! That such claims are lies! (Sane people always knew better.)
— "Youth Climate Activism: Connecting Community, Ecosystems, and ELA Classrooms" asked "How can we tap into our learners' interests in climate justice?" Panelists "shared ideas" on how to connect literacy to science in order "to engage young people in ecoactivism."
— The description for "We Can Be Heroes: Queerness and Graphic Novels" claims "queer books of all genres and formats" have been targets of book "bans." Presenters Jung Kim (Lewis University; research interests include critical race theory, equity and social justice), shea wesley martin (Ohio State University; a "Black, queer, and not-quite-woman" who researches the "liberatory potential of embedding queer/trans pedagogies and narratives in literacy learning spaces") and others will discuss on Sunday "queer representation in graphic novels" and the "current challenges within a historical context."
— "Decolonizing the Department: Promoting Antiracist Grading Practices Through Collaboration and Networking" features a quartet of teachers from a California high school who utilize "student-led grading." The session asserts attendees will leave with "a plan […] for equitable [and] antiracist" grading."
These all should hardly be surprising given that a subcommittee of the NCTE once put out a list of demands calling for an end to "White Mainstream English" in order to "decolonize" students' brains and help them "unlearn white supremacy."
The Conference on College Composition and Communication Special Committee for the Statement on Anti-Black Racism and Black Linguistic Justice made its demands in the "historical and sociopolitical context" of a "pandemic that [was] disproportionately infecting and killing Black people," and the "anti-Black racist violence and murders of Breonna Taylor, George Floyd, Ahmaud Arbery, Tony McDade, and a growing list of Black people at the hands of the state and vigilantes."
MORE: Woke scholarship harms the humanities. Love of beauty can save them.
IMAGES: NCTE, Daniel Buck/X
Like The College Fix on Facebook / Follow us on Twitter