Summary
Martin Scorsese is considered to be a filmmaking legend
Scorsese created the HBO Series Vinyl, but was canceled after only one season
Despite his ambitions for HBO, Scorsese is better off sticking to films
The latest film by Martin Scorsese, Killers of the Flower Moon, is currently in theaters and has received rave reviews from critics and an equal amount of praise from movie-going audiences as well. Considered to be one of the greatest living visual storytellers, it'd be easy to assume that Scorsese's talents could successfully lend themselves just as easily to the current golden age of television as they do to film. In 2016, however, HBO's Vinyl unfortunately proved such assumptions wrong with a short-lived run of just a single season.
While Scorsese has had his hand in directing and producing feature-length documentaries and documentary miniseries for television, Vinyl was the only fully scripted series that he ever had any involvement with. There have been many attempts by successful filmmakers to try and extend their storytelling abilities to episodic television, to many varying results. But with Scorsese's legendary caliber of filmmaking partnered with such a network as HBO, known for several iconic and high-quality series, what could have possibly gone wrong?
What Makes Martin Scorsese Such a Beloved Auteur
Paradise Lost Proves Why the HBO Series Needs Max
With a career spanning almost 60 years, Martin Scorsese's films and his talent behind the camera have been some of the most influential in film history. He's a director that prioritizes storytelling over spectacle, being less known for the stories that his films tell, but far more for exactly how he chooses to tell them in a visual manner. There's a meaning to nearly every shot and every frame, and they all manage to evoke certain feelings and reactions in the audience. There is always a great amount of care he takes in his films that goes into every last minute detail, from the sets all the way down to the characters' costumes. Perhaps one of the most striking things about Scorsese's filmography is that, much like that of Steven Spielberg, a majority of his films are highly unlike any of the others.
Even though he's been mostly known for mob and crime films like Goodfellas and Casino, he's also been known to delve into other genres, with comedies like The Wolf of Wall Street, meditative religious works like Silence, and even family films like Hugo. Scorsese's impact on the medium of film has been so great, that even more modern filmmakers like Quentin Tarantino, Bong Joon-Ho, Ari Aster, and even Todd Phillips have all cited him as a major influence. This is especially true in Phillips' case, as his film Joker, despite being based on a DC Comics character, clearly and heavily borrows several elements from Taxi Driver and The King of Comedy.
Scorsese has also been a passionate and vocal supporter when it comes to film preservation and restoration, and has spoken out against the current practices of the industry. His comments against comic book and blockbuster franchise films, while controversial, are all well intended. Those films certainly have and deserve their place in the zeitgeist, but they shouldn't be what solely defines the modern age of cinema. They certainly should not make up the entirety of why people go to the movies in the first place. In an age where streaming services pump out films and shows like an assembly line that are so easily forgotten and studios have become reliant on remakes and big budgeted franchises, Scorsese's films feel like breaths of fresh air. Ontop of that, he has constantly encouraged young filmmakers and modern audiences to embrace more original stories. With the direction the film industry has been heading, perhaps it's no surprise that he decided to give TV a shot.
What Went Wrong With HBO's Vinyl Series?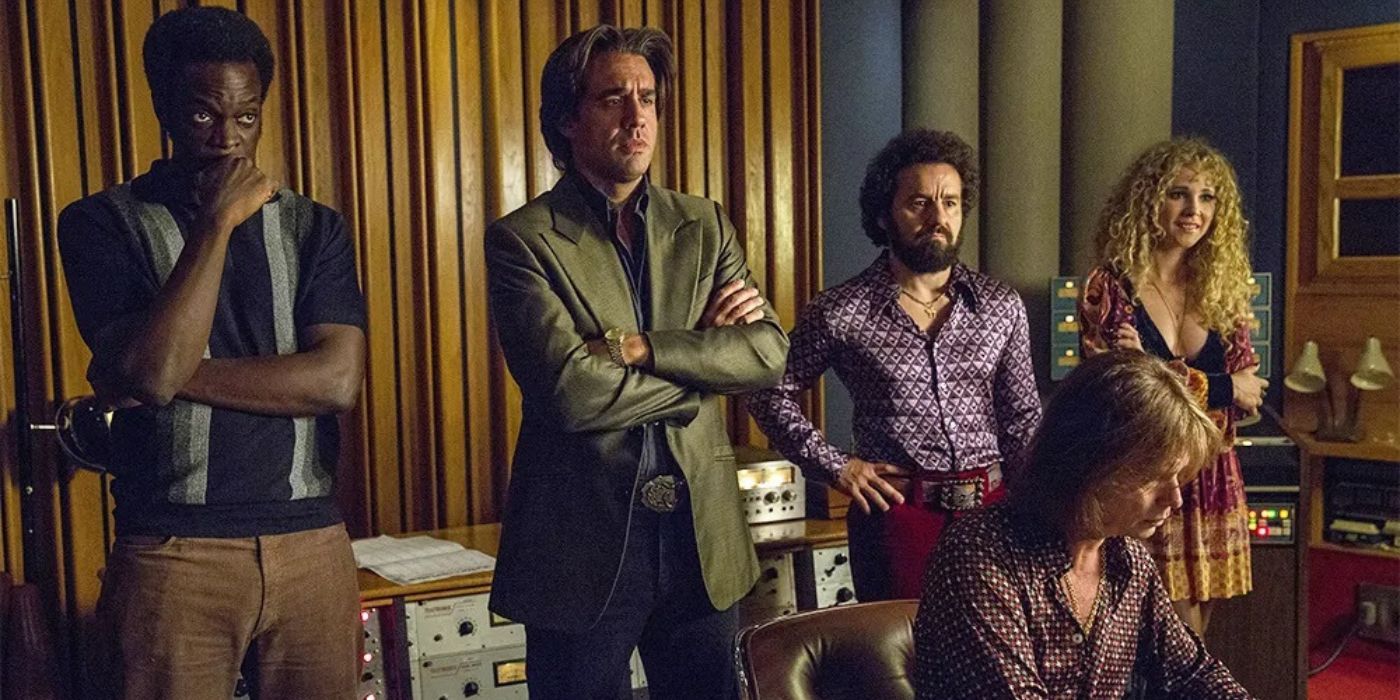 How HBO Paved the Way for Lord Eddard Stark's Death
Co-created by Scorsese, rock and roll legend, Mick Jagger, Rolling Stone editor, Rich Cohen, and screenwriter, Terencer Winter, Vinyl premiered on HBO in February 2016. The series featured an impressively stacked cast that included Bobbby Cannavale, Olivia Wilde, Ray Romano, Juno Temple, and Jack Quaid. Its story was mostly centered around Cannavale's character, Richie Finestra, a drug-addicted record producer who struggles to keep his label afloat as the music scene of the 1970s begins to shift from rock and roll over to disco, punk, and hip-hop. There seemed to be a legitimate and genuine amount of hype that had been built up around the series; so much so that HBO even renewed it for a second season after the pilot (directed by Scorsese himself) first aired. Nearly two months after its season finale aired in April, however, HBO reversed the decision, a move that came as a shock to many.
At first glance, Vinyl seemed to have everything going for it. It not only had a talented cast, Scorsese crafting its story and Winter overseeing production, but the involvement of Jagger and Cohen certainly helped add an extra sense of authenticity to the environment of the 70s music scene. So why exactly was it canceled after only one season? It turns out that the decision actually didn't have anything to do with its ratings. The show happened to premiere while the network was in a transitional period, with Casey Bloys becoming the new head of programming.
During this time, Winter had also made the decision to depart the series as its showrunner due to creative differences with Scorsese and Jagger. The showrunner position was then handed off to Scott Z. Burns, known for writing films like The Bourne Ultimatum, but he would sadly never get the chance to do anything with this new promotion. Having a new showrunner would also mean an overall creative revamp to the series that HBO simply wasn't willing to provide the budget for, even if they could. As quoted in a Deadline article, Bloys spoke of the cancelation, saying, "It didn't land. With limited resources, we didn't think the retooling was worth the producers' time if it would only move the needle a little bit."
The Movies are Where Martin Scorsese's Talents Excel the Most At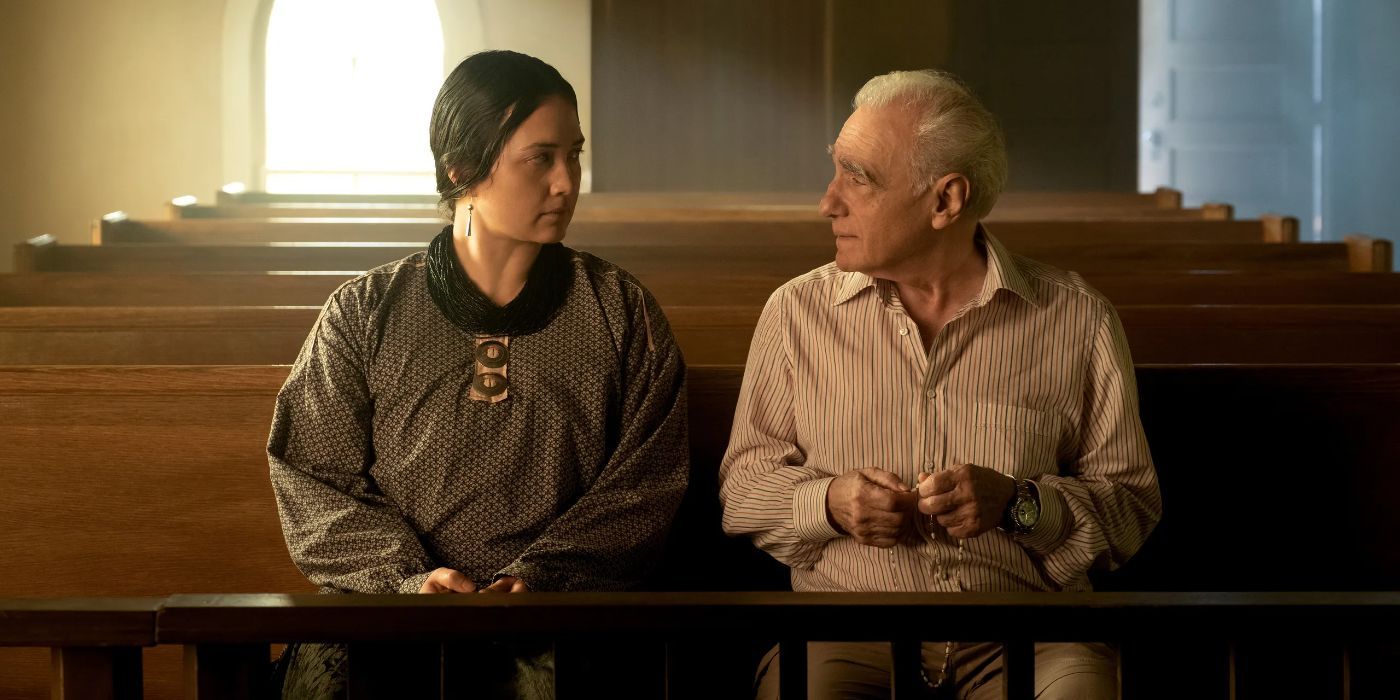 HBO's Adaptation of Game of Thrones Came About 10 Years Too Early
In 2018, two years after Vinyl's cancelation, Scorsese spoke out (via IndieWire) about the series. He admitted it was "ultimately tragic" that after the full year's worth of work that went into its development and production at HBO, they still "couldn't get the creative developments together". Despite only directing the feature-length pilot episode (with a runtime of nearly 120 minutes), he had hoped to direct a greater number of episodes in potential further seasons. In fact, he also claimed that with so many different creative clashes behind the scenes, the series might have fared better had he directed all ten episodes of the first season.
With his two most recent films, The Irishman and Killers of the Flower Moon, both clocking in at over three and a half hours, there have been some complaints from modern audiences regarding Scorsese's ongoing habit of telling such long epic tales with such lengthy runtimes. While there are several films that have benefited from longer runtimes (allowing for more character development, fully fleshed out stories, etc.) it can certainly be argued that the patience and attention span of modern audiences has certainly dwindled in recent years. With this in mind, they might look at the length of these films and think that they're better off as miniseries. But the magic of these films is that, despite how long they may be, the flow and detail of their stories manage to capture and maintain the intrigue of their audience without the need of having an intermisssion or even being split up into different chapters or episodes. As someone who continues to champion originality and substance to fight against the modern industrial and cooperate direction of big studio decision-making, it's clear that the medium of film is where Scorsese and his talents thrive the most, and it is ultimately, where he belongs.
Despite Viynl's short-lived run, it was only one of the extremely rare misses in Scorsese's career. He managed to bounce back with the release of Silence in 2016, and received two more Academy Award nominations for Best Picture and Best Director for The Irishman. His attempt at producing a successful television series was admirable and ambitious, but he's made it clear over the course of his career that film is where he belongs and thrives the most as an artist.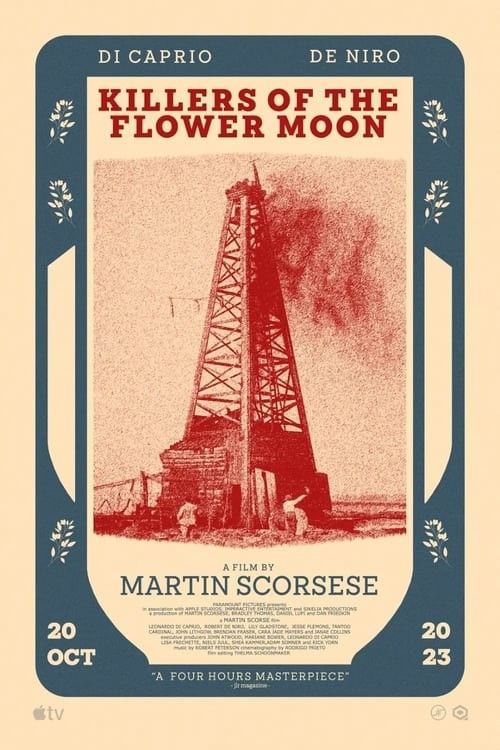 Killers of the Flower Moon
When oil is discovered in 1920s Oklahoma under Osage Nation land, the Osage people are murdered one by one – until the FBI steps in to unravel the mystery.
Release Date

October 20, 2023

Director

Martin Scorsese

Cast

Leonardo DiCaprio, Robert De Niro, Lily Gladstone, Jesse Plemons, Tantoo Cardinal, John Lithgow, Brendan Fraser, Cara Jade Myers

Rating

R

Runtime

206 minutes

Main Genre

Drama

Genres

Drama, Crime, History