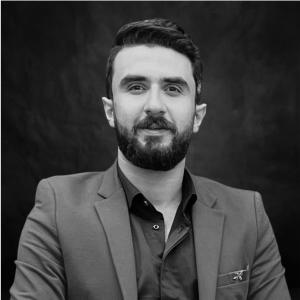 Mohamed Shehata, the CEO and Founder of MS Management
Khalid Shehata, the Creative Director and Founder of Supersunny Studios
DUBAI, UAE, November 18, 2023 /EINPresswire.com/ — In the realm of artistic ingenuity and creative innovation, two visionaries stand at the forefront, shaping a new narrative in the world of design and entertainment. Khalid Shehata, the Creative Director and Founder of Supersunny Studios, and Mohamed Shehata, the CEO and Founder of MS Management, are the dynamic duo driving this creative venture to unprecedented heights.
As the Creative Director and Founder of Supersunny Studios, Khalid Shehata is the driving force behind the studio's distinctive artistic direction. His skills in drawing, sketching, graphic design, and short animations breathe life into the studio's creations. His personal Instagram account, @lalo_onmars, offers a glimpse into the artistry and direction he envisions for Supersunny Studios.
Supersunny Studios, under Khalid's leadership, is not just a studio; it's a movement. With a focus on building a community of artists, writers, and musicians, Khalid is dedicated to fostering collaboration and connecting creative minds. Although accolades and awards aren't the primary pursuit, the studio's impact in the community is a testament to its success.
At the helm of MS Management, Mohamed Shehata is the strategic mind behind the scenes, ensuring that Supersunny Studios reaches new horizons. As the CEO and Founder, Mohamed leverages high-level connections to expand the studio's exposure in the Middle East and the Western world.
Together, Khalid and Mohamed are not just building a studio; they're shaping a brand that transcends borders. Supersunny Studios is not confined to Houston, Texas, where it began almost a year ago. The studio is expanding its footprint in Cairo, Dubai, and soon, Japan, breaking cultural barriers and captivating audiences globally.
Starting a studio in a new market, as Khalid did in Houston, posed its challenges. Adapting to a different culture and market dynamics requires resilience and adaptability. Yet, the love and positive reception of the brand's designs have been overwhelming, prompting the studio's expansion to international markets.
On a personal level, Khalid draws inspiration from artists like Taiyo Matsumoto in storytelling, Masaaki Yuasa in animation, and Nigo in the fashion industry. These influences shape the unique narrative of Supersunny Studios and contribute to its distinctive identity.
Fueling the engine behind Supersunny Studios is MS Management, led by Mohamed Shehata. The PR machine works tirelessly to elevate the studio's presence, creating opportunities and connections that propel Supersunny Studios to the forefront of the creative industry.
Supersunny Studios is not just a creative studio; it's a movement, a vision, and a testament to the power of artistic collaboration. Khalid Shehata and Mohamed Shehata, along with the entire team, are carving a niche in the creative landscape, bringing art into everyday life. With a global expansion on the horizon and a commitment to storytelling, Supersunny Studios is set to make an indelible mark on the world of design and entertainment.
Mohamed Shehata
MS Management
+971 50 372 3039
info@msmanagementuae.com
Visit us on social media:
Facebook
Twitter
Instagram
Other