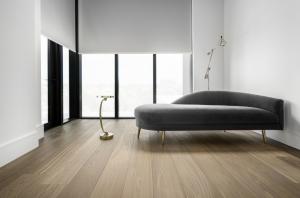 Giuseppina 220 G1 by European Flooring
Black Walnut by European Flooring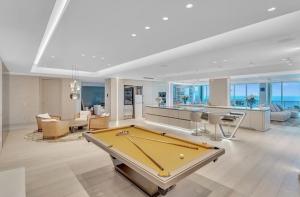 Custom Hardwood Flooring by European Flooring
Game-Changing Product Line for Luxury Homes
MIAMI, FLORIDA, UNITED STATES OF AMERICA, November 17, 2023 /EINPresswire.com/ — European Flooring's new selection lends an instant air of sophistication to interior spaces
European Flooring is once again redefining the luxury home sphere with the launch of their new Trecento Collection. A stunning fusion of classic European elegance and American innovation, the product line is drawing rave reviews from top architects, interior designers, and passionate homeowners across the country.
The New Standard For Luxury Homes
There are a lot of details that go into the design of a luxury home, but none are quite as crucial as the foundation. Furniture and appliances can be replaced, walls can be torn down, and color palettes can be switched up. What remains consistent is the flooring.
Carpets can feel dated and are difficult to maintain, and stone is only suitable for certain climates. Hardwood strikes the ideal balance of beauty and comfort, and has become the go-to choice for modern luxury home designers.
"When it comes to the flooring for your main living spaces, wood is the most practical option and it can go from being very elegant to rustic. I like to think of it as a blank canvas that you can manipulate based on the aesthetic of the project—it has great versatility," says New York-based interior designer Erica Millar.
Trecento: Timeless Sophistication With A Modern Appeal
European Flooring company knows a thing or two about how to make a space look incredible. Their Trecento Collection boasts the high quality craftsmanship that the award-winning company has become renowned for, but with planks specially selected for their unique visual appeal.
From luxury condos to waterfront mansions, the Trecento line has proved to be an essential addition for optimizing the appearance of any space.
The collection's high quality Legno Bastone planks feature enormous widths of 11.81" and lengths up to 10'. These impressive dimensions are ideal for creating the air of grandeur and timelessness that luxury home designers strive towards. Since its launch, European Flooring's clients have been turning to Trecento to make rooms appear as spacious and refined as possible.
The Best Of Quality & Style
In a world where the word 'luxury' is being thrown around more than ever, European Flooring is reminding us what it's always stood for: impeccable craftsmanship, quality, and opulence. The Trecento Collection currently features extra durable hardwood planks in four timeless colors:
● Amantea, a gorgeous exotic light wood with subtly cool undertones
● Belmonte, a warm natural wood that lends itself to almost any design style
● Coreca, a richly grained light wood with just the right amount of warmth
● Tropea, a smoky wood guaranteed to bring character to every room
Each plank is meticulously finished with European Flooring's signature marine-grade core and all-natural UV-cured hard-wax oil protective finish. These distinctive features ensure the highest level of resilience and comfort. The marine-grade core offers unrivaled moisture-resistance, making the planks suitable for any climate, while the protective finish maintains the innate beauty of the hardwood no matter what comes its way.
"The product is very special and beautiful. Guests to our home regularly comment on how unique it looks. More importantly is that the team – from top to bottom, including the owners, Nick, and the talented installation group – did an excellent job and were incredibly helpful. The result was great and the process was super. I highly recommend the product and the team to anyone who wants a knockout job," says Rob Spatt, a client of European Flooring.
End-to-End Excellence
In addition to the exceptional quality and stylish aesthetics of their planks, European Flooring helps enhance home design projects with their comprehensive services. The Florida-based company offers complete fittings and installations with their in-house team, who have all been trained by Legno Bastone experts. Design professionals and discerning homeowners alike can rest assured that their planks will be in dedicated hands from start to finish, creating a seamless fit in every room.
Those with a luxury home construction or renovation project on the horizon will want to browse European Flooring's Trecento Collection ASAP; the beautiful planks are guaranteed to become the heroes of the house.
To upgrade your next design project with the Trecento Collection, visit https://europeanflooring.com/ or contact 1-888-995-9433. You can also find design inspiration on the company's social media channels, @europeanflooringofmiami, @europeanflooringofpalmbeach, and @europeanflooringofftlauderdale.
About European Flooring
European Flooring is a national leader in luxury hardwood flooring solutions. A favorite choice of esteemed architects and interior designers across the country, the company's products have won numerous awards for their high levels of quality, craftsmanship, and style.
The company is currently headquartered in South Florida. They serve their local and nationwide clients through their online gallery and physical galleries in Miami, Palm Beach, and Fort Lauderdale.
For media inquiries, please contact:
Lindsey Kollasch
Marketing@europeanflooring.com
786-801-7317
Andrew Cohen
European Flooring
+1 786-801-7317
email us here
Visit us on social media:
Facebook
Instagram
YouTube