Bubble Resorts LLC
Bubble Hut turnkey glamping solution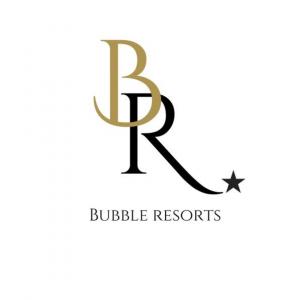 Bubble Resorts LLC
Bubble Resorts LLC: The Pinnacle of Turnkey Glamping Solutions Unveiled by Amy Kaiserman and Vince Spinnato
We're offering a gateway for landowners to enter and lead in the evolving world of glamping"
— Amy Kaiserman, Bubble Huts LLC
PHOENIX, AZ, USA, November 16, 2023 /EINPresswire.com/ — The glamping arena is about to witness a seismic shift. Amy Kaiserman of Bubble Huts LLC and Vince Spinnato of Turnkey Beauty, Inc have synergized their respective industry-leading expertise to launch Bubble Resorts LLC, an unparalleled turnkey glamping solution for discerning landowners.
Riding on the crest of the rising glamping trend, Bubble Resorts LLC marries the allure of Amy Kaiserman's iconic Bubble Huts with Vince Spinnato's reputation for impeccable turnkey solutions. The result? An all-inclusive luxury glamping experience set to reshape the industry standards.
What Sets Bubble Resorts LLC Apart:
All-Inclusive Turnkey Service: From initial consultation to site assessment, installation, and ongoing support, Bubble Resorts ensures a seamless and profitable venture for landowners.
Signature Accommodation: The Bubble Huts stand as a testament to innovation, offering guests panoramic vistas while ensuring utmost privacy and unmatched comfort.
Customization at its Best: Recognizing the unique charm of every site, interiors are tailored to mirror both the natural surroundings and the vision of the landowner.
Sustainability is Key: Committed to an eco-conscious approach, Bubble Huts ensures a minimal environmental footprint without compromising on luxury.
Speaking on this groundbreaking venture, Amy Kaiserman emphasized, "At the heart of Bubble Resorts lies a vision to seamlessly intertwine luxury with sustainability. We're offering a gateway for landowners not just to enter but lead in the evolving world of glamping."
Vince Spinnato, echoing the sentiment, added, "Bubble Resorts represents the convergence of design excellence from Bubble Huts and the operational brilliance of Turnkey Beauty. Together, we're poised to craft unparalleled experiences that will set the benchmark for luxury glamping."
Join The Glamping Revolution
We're offering a gateway for qualified landowners, real estate investors and glamping enthusiast entrepreneurs to enter and lead in the evolving world of glamping! Are you ready to make a significant impact in the world of outdoor hospitality? We are actively searching for strategic partnerships with those who share our dedication to providing exceptional guest experiences, what a strong inclination towards sustainable luxury.
Now is the moment to step forward and be part of the revolution redefining outdoor hospitality. Together, we can create unforgettable memories for our guests, while also committing to the principles of sustainability and luxury. Don't miss this opportunity to align your business with a movement that is setting standards in the industry. Reach out today and let's explore how we can collaborate to make a lasting difference.
For further inquiries of partnership opportunities:
https://www.bubblehuts.com/partnerwithus
office@bubbleresorts.com
###
Amy Kaiserman
Bubble Huts LLC
+1 866-360-6370
email us here