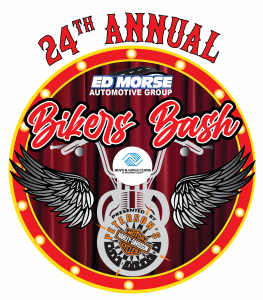 24th Annual Bikers' Bash Logo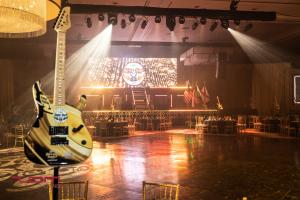 The 24th Annual Ed Morse "Bikers' Bash" at the Seminole Hard Rock Hotel and Casino
All Proceeds from the "Bikers' Bash" benefit Boys & Girls Clubs of Broward County
Legendary biker-themed party at the Seminole Hard Rock Hotel attracts hundreds for an evening of fun to benefit Boys & Girls Clubs of Broward County
It's great when you can get a bunch of like-minded people together, doing what they love and supporting a great cause in the process. This event continues to empower so many kids in our community. "
— Ryan Case, Event Chair, Rick Case Auto Group
HOLLYWOOD, FL, UNITED STATES, November 16, 2023 /EINPresswire.com/ — Motorcycles, great music, and some amazing area kids will take center stage for the 24th Annual Ed Morse Automotive Group's "Bikers Bash," presented by Peterson's Harley-Davidson and hosted by the Seminole Hard Rock Hotel & Casino on Friday, December 8, 2023 at 6 pm.
The one-night-only spectacular, chaired by Ryan Case from the Rick Case Automotive Group, has become one of South Florida's must-attend parties and is part of a weekend filled with motorcycle related events, with all proceeds benefitting Boys & Girls Clubs of Broward County (BGCBC).
The 2023 "Bikers Bash" anticipates hundreds of upscale motorcycle riders and area philanthropists to support the mission of the Clubs, through donations, exciting live and silent auctions and other sponsorship opportunities. Bash-goers will enjoy a fabulous dinner, provided by the Seminole Hard Rock Hotel, live music by South Florida's own "Shane Duncan Band," as Doc Reno from Big 105.9 FM radio serves as MC for the evening.
In addition to the Friday night kickoff, the weekend includes escorted, VIP rides to the Levine/Slaughter Boys & Girls Club, The Cove Waterfront Restaurant and Tiki Bar. The weekend concludes Sunday's "Poker Run" and Toy Drive which departs from Hooter's restaurant in Pembroke Pines.
Tickets for the event are still available at www.bikersbash.com.
About Boys & Girls Clubs of Broward County (BGCBC)
Boys & Girls Clubs of Broward County is a dynamic, youth-focused organization dedicated to providing a safe, supportive, and empowering environment for young people in Broward County, Florida. Since 1965, we have been at the forefront of youth development, working to inspire and enable all young people to reach their full potential as productive, caring, and responsible citizens. Our 13 Broward County Club facilities serve 10,000 youth ages 6-18, weekly, via our after-school programs, personal growth roadmaps and career development initiatives. BGCBC offers a wide range of programs and services designed to meet the academic, social, emotional, and physical needs of our local youth.
With a 4-star rating from Charity Navigator for the 12th consecutive year, Boys & Girls Clubs of Broward County is recognized as a leading advocate for youth proving to be a "Legacy of Success, Built for the Future". BGCBC is located at 877 NW 61st Street, Ft. Lauderdale, FL 33309. Visit: www.bgcbc.org.
Jay Juliano
Vision Media, Inc.
+1 754-200-8720
email us here
Visit us on social media:
Facebook