VDK611PF 0201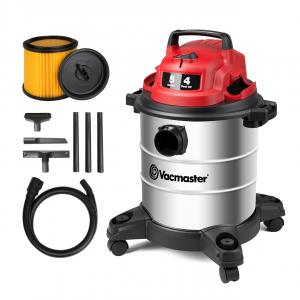 VOC508S 1101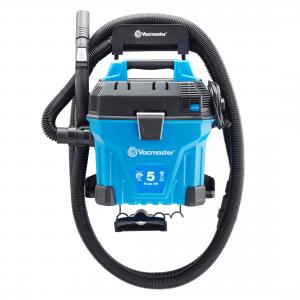 VWMB508 0101
As the holiday season kicks into high gear, Vacmaster announces its Black Friday extravaganza, featuring discounts on a wide range of wet/dry vacuums.
GREENVILLE, SOUTH CAROLINA, UNITED STATES, November 17, 2023 /EINPresswire.com/ — As the holiday season kicks into high gear, Vacmaster announces its Black Friday sale, featuring discounts on a wide range of wet/dry vacuums. This year, consumers can shop premium cleaning solutions at low prices to upgrade their cleaning arsenal.
From November 20th, 2023, savvy shoppers can take advantage of exclusive Black Friday deals on Vacmaster wet/dry vacs available on Amazon and Vacmaster.com. Vacmaster has products for the DIY enthusiast, professional tradesperson, and the homeowner looking for a high-performing and durable vacuum.
Key Highlights of the Vacmaster Black Friday Sale:
Shop top-of-the-line wet/dry vacs, with several high-end vacs going for under $99.99 – like the Vacmaster Professional 6-gallon wet/dry vac (model VDK611PF 0201) equipped with a high-performance 4.5 peak HP motor. Its self-cleaning filter technology improves airflow and maintains powerful suction between clean up jobs. In addition, the high-efficiency filter protects the motor, prolonging the vac's life.
Get the Vacmaster Professional® 6-Gallon 4.5 Peak HP Wet/Dry Vac with Self-Cleaning Technology for 20% off this Black Friday. Shop this item at Amazon for only $79.99.
Diverse Range of Models: Explore a variety of Vacmaster wet/dry vacs designed to meet the unique needs of different users. From powerful compact vacs for the home to heavy duty Vacmaster Professional units for demanding tasks, there's a wet/dry vac for everyone.
The Vacmaster® 5-gallon premium stainless steel wet/dry vac (model VOC508S 1101) can tackle the toughest of messes. Features include blower function capability and an array of accessories.
For a limited time only, get the Vacmaster® Red Edition 5-Gallon 4 Peak HP Stainless Steel Wet/Dry Vac for $59.49 on Amazon.
Upgrade your cleaning experience with state-of-the-art technology. Benefit from powerful suction, advanced filtrations systems, remote-control technology, and user-friendly features. Surprise family this holiday season with Vacmaster; the wall-mountable 5-gallon garage vac (model VWMB508 0101) with a powerful 5 peak HP motor. Tackle tough-to-get-to corners with an 41-feet of cleaning reach and remote-control technology.
Shop the Vacmaster® 5-Gallon 5 Peak HP Wall Mount Wet/Dry Vac at Vacmaster.com this Black Friday and get it for only $127.99. That's savings over $30 and includes free shipping.
Discover why Vacmaster is the trusted choice for cleaning enthusiasts and professionals alike and shop the Black Friday sale.
About Vacmaster Wet/Dry Vacs and Cleva North America, Inc.:
Vacmaster® is a leading brand in the wet/dry vacuum industry, known for its commitment to innovation, high-performance, and quality. With an extensive range of vacuums, designed to meet the needs of various users, Vacmaster® continues to set the standard for best-in-class cleaning solutions. Cleva North America, Inc. manufactures Vacmaster and Vacmaster professional wet/dry vacuums, household floor care vacuums, air movers, and accessories. Cleva North America, Inc., offers an award-winning portfolio of innovative wet/dry vacuums, outdoor power equipment, household floor care products and accessories for distribution to retailers worldwide. Brands include Vacmaster Professional®, Vacmaster®, Duravac™, Armor All™, LawnMaster™ and Kenmore® Floorcare. Incorporating the latest processes and highest standards for engineering, design, and production, Cleva delivers high-quality products that deliver exceptional performance, dependability, and durability at a great value.
EDITOR'S NOTE: Product specifications contained within this news release are based on current information as of the release date, and as part of its continuous product improvement, Vacmaster reserves the right to change specifications without notice.
Dan Bilger
Cleva North America, Inc.
+1 864-451-5749
email us here
Visit us on social media:
Facebook
Twitter
Instagram