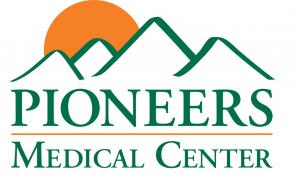 Pioneers Medical Center – Meeker, Colorado
MEEKER, COLORADO, UNITED STATES, November 16, 2023 /EINPresswire.com/ — As part of National Rural Health Day, Pioneers Medical Center today announced it has been recognized with a 2023 Performance Leadership Award for excellence in 2023 Quality, Outcomes and Patient Perspective Compiled by the Chartis Center for Rural Health. The Performance Leadership Awards honor top quartile performance (i.e., 75th percentile or above) among rural hospitals in Quality, Outcomes and/or Patient Perspective.
"We are delighted to have been acknowledged by The Chartis Center for Rural Health," stated Liz Sellers, CEO of Pioneers Medical Center. "At Pioneers Medical Center, we are committed to delivering personalized, high-quality care to all our patients. One of the key aspects of this care is ensuring that our patients receive an exceptional experience during every stage of their treatment. All our staff members strive to go above and beyond to provide the best possible experience to each patient. It is extremely gratifying to see these efforts being acknowledged."
The Performance Leadership Awards are based on the results of the Chartis Rural Hospital Performance INDEX®, the industry's most comprehensive and objective assessment of rural hospital performance. INDEX data is relied upon by rural hospitals, health systems with rural footprints, hospital associations and state offices of rural health around the country to measure and monitor performance across several areas impacting hospital operations and finance.
"Wherever we go in rural America, we witness first-hand the commitment, determination, and compassion with which rural hospitals serve their communities. Rural healthcare truly is mission-driven," said Michael Topchik, National Leader, The Chartis Center for Rural Health. "This National Rural Health Day, let us recognize the efforts of this year's Performance Leadership Award winners and all those driven to deliver high quality care throughout rural communities."
About Pioneers Medical Center
Pioneers Medical Center is a community-based healthcare facility serving Meeker and the White River Valley of Northwest Colorado since 1950. With one of the most highly trained teams of medical professionals along the Western Slope of Colorado, PMC offers a full spectrum of healthcare services to patients in the region, including hospital, family health, orthopedics, and long-term care. PMC's team is committed to delivering exceptional levels of care that enable patients to celebrate and enjoy life to its fullest.
Media Inquiries:
Rachel Gates
Compliance & Marketing Director
Pioneers Medical Center
(970) 878-9268
www.pioneershospital.org
# # #
For more details about the Chartis Rural Hospital Performance INDEX, contact Billy Balfour at wbalfour@chartis.com.
Rachel Gates
Pioneers Medical Center
+13038293855 ext.
email us here
Visit us on social media:
Facebook
LinkedIn