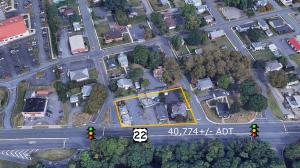 Redevelopment Site, Lopatcong Twp, NJ
Redevelopment Opportunity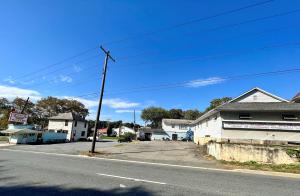 Block-to-Block Coverage with 6 Existing Buildings
Superior Court of New Jersey Orders Sale
The Phillipsburg area has been undergoing an explosion of growth and development."
— Max Spann Jr, President – Max Spann Real Estate & Auction Co
PHILLIPSBURG, NJ, USA, November 17, 2023 /EINPresswire.com/ — Max Spann Real Estate & Auction Company, in collaboration with strategic marketing partner A.J. Wilner Auctions, is thrilled to unveil an exciting redevelopment site located along Route 22 in Lopatcong Township, Phillipsburg, NJ. This prime property, consisting of multiple parcels, will be sold in an online auction ordered by the Superior Court of New Jersey. The auction is scheduled for Thursday, December 14th, 2023, at 1:00 PM, presenting a unique investment opportunity for prospective buyers.
Among the properties included in this unique offering is a local landmark, the iconic "Toby's Cup" hot dog stand which for decades was popular with Lafayette University students. The site also consists of five other buildings all located along a highly visible stretch of Route 22 at a signalized intersection. Fronting on a total of three streets, the property has block-to-block coverage and is prime for renovation and repurposing.
"The Phillipsburg area has been undergoing an explosion of growth and development," Max Spann Jr. President of Max Spann Real Estate & Auction Company, "These properties are in the heart of all this activity."
With RB Zoning in place, prospective buyers have the flexibility to explore various usage options including residential, retail, and office development. This zoning classification aligns perfectly with the vision to reinvigorate and redevelop this strategic location within the Phillipsburg area.
Prior to the auction, property previews will be conducted from 12:00 PM to 2:00 PM on Thursday, November 30th, and Thursday, December 7th. These previews provide interested parties with a valuable opportunity to explore the site and envision its full potential.
Max Spann Real Estate & Auction Company and A.J. Wilner Auctions are excited to invite investors, developers, and individuals with a passion for revitalizing communities to participate in this auction event. The sale of these properties represents not only a significant business opportunity but also a chance to be a part of the renaissance of Phillipsburg.
Bidders have the convenience of participating through their computers or by using the Max Spann phone app. A comprehensive Property Information Package containing terms, zoning details, the contract of sale, and online bidding instructions can be accessed at www.maxspann.com or by calling 888-299-1438.
Max Spann Real Estate & Auction Co., a nationally acclaimed auction firm, features hundreds of properties for sale in New Jersey and the Northeast. For more information about this and other auctions, visit www.maxspann.com, the go-to platform for Government Real Estate Sales or follow Max Spann on Facebook and Twitter/MaxSpann.
Max Spann Jr.
Max Spann Real Estate & Auction Co
+1 908-735-9191
email us here