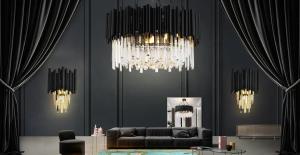 Toplightstore Series1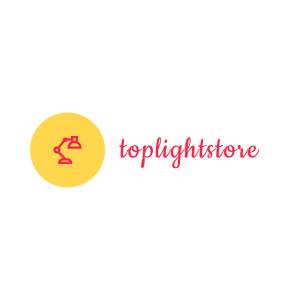 Toplightstore logo
The team at toplightstore cultivates collections of premier-quality chandeliers and reduces costs by eliminating middlemen
SHANGHAI, CHINA, November 16, 2023 /EINPresswire.com/ — The team at toplightstore has announced the grand opening of their website, which gives shoppers everywhere an opportunity to purchase premier quality chandeliers and other lighting accessories at exceptional prices.
When it comes to interior design, chandeliers are a must-have item that not only provides ample lighting but also signals opulence and class. These sought-after pieces come in various styles, shapes, and sizes, and they are almost always high-dollar items. The toplightstore team is working to make chandeliers accessible to everyone with a streamlined online shopping experience, global shipping, and fair pricing.
Toplightstore forges competitive pricing through working partnerships with leading manufacturers. These lighting products are displayed via the toplightstore website which helps to reduce overhead costs. Toplightstore passes those savings along to its customers.
A glimpse at the toplightstore website unearths stunning designs backed by world-class craftsmanship. Shoppers can choose to look for individual pieces such as staircase chandeliers, ceiling chandeliers, floor lamps, table lamps, ceiling fans, outdoor lighting, and wall sconces, or they can browse by coordinating collections that showcase various pieces that can be used throughout the home. Unlike most online chandelier stores, toplightstore offers customized services via partnerships with crystal chandelier manufacturers.
toplightstore provides unwavering customer support at every step of the way. Customers can reach out to the toplightstore team for consulting and shopping assistance. After the sale, customers receive ongoing support when it comes to their new lighting. 30-day full refunds are provided alongside each order, as well as a minimum 2-year warranty on each product. Orders over $100 receive free shipping. Discounts for new shoppers are available. Currently, a limited-time 15% off deal is available for first-time customers.
When shoppers choose toplightstore, they can rest assured they are purchasing from industry experts. In fact, the company has received in-house QC certificates including CE VDE and UL SAA for electrical components.
Anyone shopping for a new chandelier can visit the toplightstore website now and begin browsing the company's luxury designs. More information can be found at https://www.toplightstore.com.
ABOUT TOPLIGHTSTORE
toplightstore is a premier online destination for top-quality chandeliers and other lighting options at exceptional prices.
Alan Lu
Toplightstore
support@toplightstore.com
Visit us on social media:
YouTube
Other