G7 Tech Services & Pyplan at the G7 Office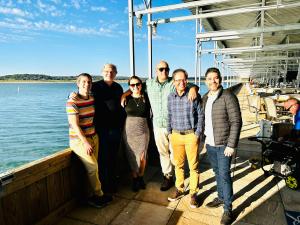 G7 Tech Services & Pyplan Joining Forces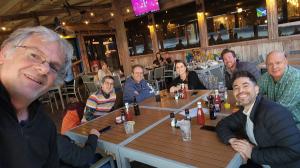 New Partners : G7 Tech Services & Pyplan

Pyplan and G7 Tech Services unite to redefine Corporate Performance Management in North America, leveraging Python-based analytics for data-driven decisions.
NEW BRAUNFELS, TEXAS, UNITED STATES, November 16, 2023 /EINPresswire.com/ — Strategic Alliance Brings Python-Based Planning & Analytics for Cutting-Edge Decision Support Solutions
Pyplan, the innovator in decision support technology, proudly announces a transformative alliance with G7 Tech Services, a global leader in technology solutions. This strategic partnership signals Pyplan's foray into the North American market, integrating its Python-based Corporate Performance Management (CPM) platform with G7 Tech Services' technology prowess.
Jorge Douglas (CEO & Co-Founder at Pyplan) and Gabriel Tagle (Co-Founder at Pyplan), highlight the platform's adaptability, going beyond meeting planning challenges to provide a strategic advantage in today's dynamic business landscape. The revolutionary nature of Pyplan, harnessing Python's power for advanced analytics and seamless integrations, offers a unique CPM platform for enterprise planning needs.
Odeta Pine (Co-Founder & CEO at G7 Tech Services) and Diego Mondrik (Co-Founder & CEO Latam at G7 Tech Services) express admiration for Pyplan's capabilities, foreseeing the partnership as a game-changer that leverages Python's global community for enhanced solutions. They both express excitement about Pyplan's introduction to the market, emphasizing its core strength in Python.
G7 Tech Services sees Pyplan as the only forward-looking and constantly evolving product in a saturated market of proprietary CPM solutions.
This dynamic partnership aims to revolutionize business processes by merging G7 Tech Services' technology solutions expertise with Pyplan's advanced analytics. Together, they empower organizations in North America to make precise, efficient, and data-driven decisions, ushering in a new era of digital transformation.

Odeta Pine
G7 Tech Services
+1 512-461-0508
email us here
Visit us on social media:
Facebook
LinkedIn
YouTube
All About G7 Tech Services