Kyiv may be gearing up for a legal battle with three of its neighbors as it now fights to free its grain on its western borders.
In defiance of the European Commission's Sept. 15 decision to lift an embargo on the domestic sale of Ukrainian agricultural products in five countries, Poland, Hungary, and Slovakia imposed their own restrictions on Ukrainian imports, despite Ukraine's open trade agreement with the EU.
Hungary expanded the embargo to include 24 Ukrainian agricultural products, including vegetables, some meat products, and honey. Poland has also voiced plans to possibly prohibit more goods.
Earlier in May, the EU imposed restrictions that had allowed Poland, Hungary, Slovakia, Romania, and Bulgaria to ban the domestic sale of Ukrainian wheat, maize, rapeseed, and sunflower seed, while still permitting the transit of these products for exports elsewhere, after local farmers complained the imports were driving prices down.
The EU allowed the ban to expire on Sept. 15 after Kyiv pledged to take action to tighten export controls to neighboring countries.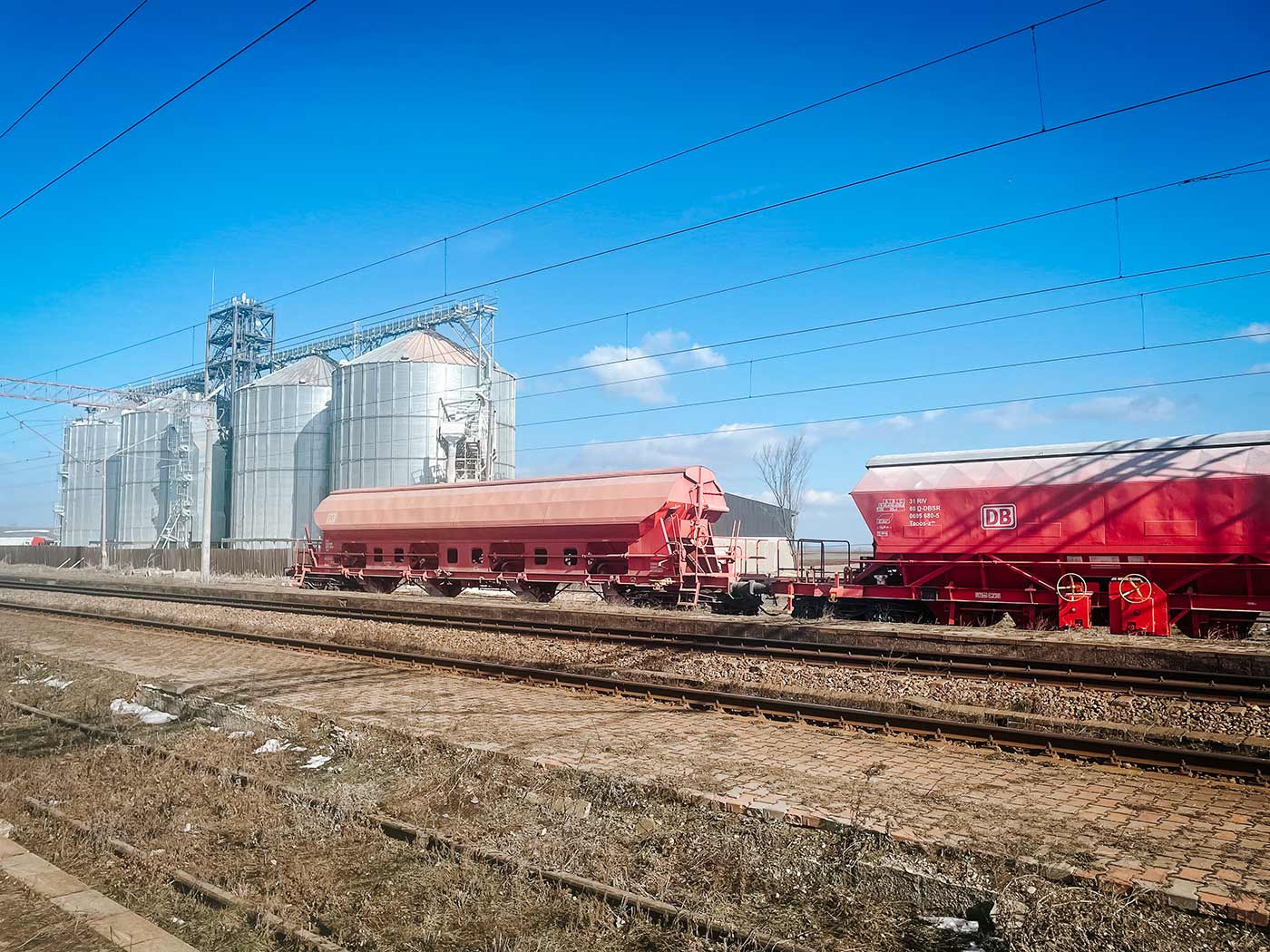 In response to the continued restrictions in the three countries, Deputy Economy Minister Taras Kachka told Politico in an interview published on Sept. 18 that Kyiv would appeal to the World Trade Organization (WTO) "to prove that these actions are legally wrong."
Kyiv officially filed a complaint with the WTO against the three countries on Sept. 18, according to a statement published on the Economy Ministry's website.
"It is fundamentally important for us to prove that individual member states cannot ban the import of Ukrainian goods. That is why we file lawsuits against them in the WTO," Economy Minister Yuliia Svyrydenko said in the statement.
The tensions are the latest episode in Ukraine's struggle to get its grain out of the country following Moscow's decision in July to unilaterally pull out of the UN-backed Black Sea Grain Initiative. The deal had been put in place following the start of Russia's full-scale invasion and blockade of Ukrainian ports.
The decision to continue the embargo is likely protract Ukraine's already troubled exports, inflaming tensions between Kyiv and its neighbors in the meantime.
Trouble for Ukrainian farmers
Ukraine is expecting a relatively healthy grain and oilseed harvest forecast of 80 million tons this season, of which 49 million tons is forecasted for export, according to the Ukrainian Grain Association.
But the ban is aggravating export problems for Ukrainian farmers, Agriculture Minister Mykolya Solsky told the Kyiv Independent.
He says that grain transit has slowed down by three to four times since May with only 183 trucks passing through Poland daily last month, compared to 584 in November 2022.
"Our export volumes are decreasing due to complicated logistics routes. Certainly, (the ban) affected the overall monthly figure of our exports in all ways. To compare, in September and October 2022, we exported 6.9 million tons of agricultural products, but in August 2023, we exported only 3.7 million tons," Solsky said.
The Solidarity Lanes project, introduced in May 2022 in response to Russia's blockade of Ukrainian ports, has allowed Ukraine to export 53.2 million metric tons of food goods including 48.4 million metric tons of grains, cereals and oilseeds between its inception and August 2023, according to the European Commission.
Food products make up 60% of Ukraine's total exports and contribute significantly to Ukraine's economy, totaling $23.4 billion last year.
Since the start of Russia's Black Sea blockade, Danube river ports have become the main route for Ukraine's exports, particularly the ​​Romanian port at Constanta.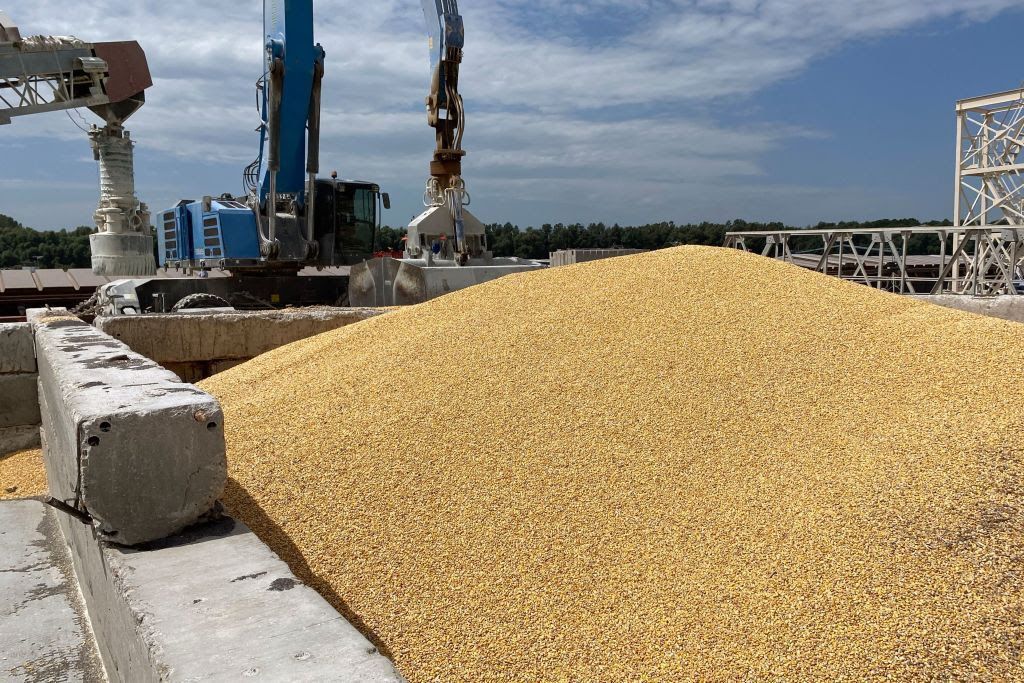 Relentless Russian attacks on Danube River port infrastructure facilities since July have reduced grain exports along the river by nearly three million tons per month, Infrastructure Minister Oleksandr Kubrakov wrote in a post on Facebook.
As a result, pressure is mounting on land transportation, which is costly and plagued with logistical issues exacerbated by Poland's ban, according to Solsky.
"The largest flow of ground transportation went through Poland," the agriculture minister said.
"​​Since the ban was implemented, the volume of export of our grain across the border of Poland this year in April decreased by 2.5 times, compared to the beginning of the year."
The EC has focused on improving the Danube river corridor and reduced logistical costs by 50% in the past month, resulting in increased trade flow expected to reach 4 million metric tons per month by the end of the year, EC spokesperson for trade and agriculture Miriam Garcia Ferrer said in a press briefing on Sept. 14.
The EC has also formed a joint coordination platform to tackle bottleneck issues, with participation from Ukraine and the "frontline five" — Poland, Hungary, Slovakia, Romania, and Bulgaria.
Garcia Ferrer emphasized that work has intensified over the last weeks to facilitate grain transit and ensure increased capacity through the solidarity lanes with viable routes being explored via Greece, Italy and Croatia.
At the same time, Solsky stated that Ukraine is looking toward Moldova, Romania and Bulgaria for land transport.
Polish-Ukraine tensions
Ukraine and Poland, united in their fight against Russian aggression, have locked horns over the influx of Ukrainian grain in the "frontline five."
Polish Agricultural Minister Robert Telus, who is spearheading the ban, told the Polish Press Agency on Sept. 14 that Warsaw would even consider blocking Ukraine's EU ascension unless it comes to a satisfactory deal over agricultural exports.
"Ukraine cannot join the EU without conditions. We had conditions (to join) and the same must be applied to Ukraine," Telus said.
Poland's rhetoric has gotten under Kyiv's skin. Zelensky will meet his Polish counterpart Andrzej Duda during the UN General Assembly in New York this week to discuss Poland's position on the grain ban, the Polish President's Office announced on X (formerly Twitter) on Sept. 14.
Many in Kyiv suspect Poland's ruling Law and Justice Party (PiS) are appeasing rural voters ahead of next month's elections.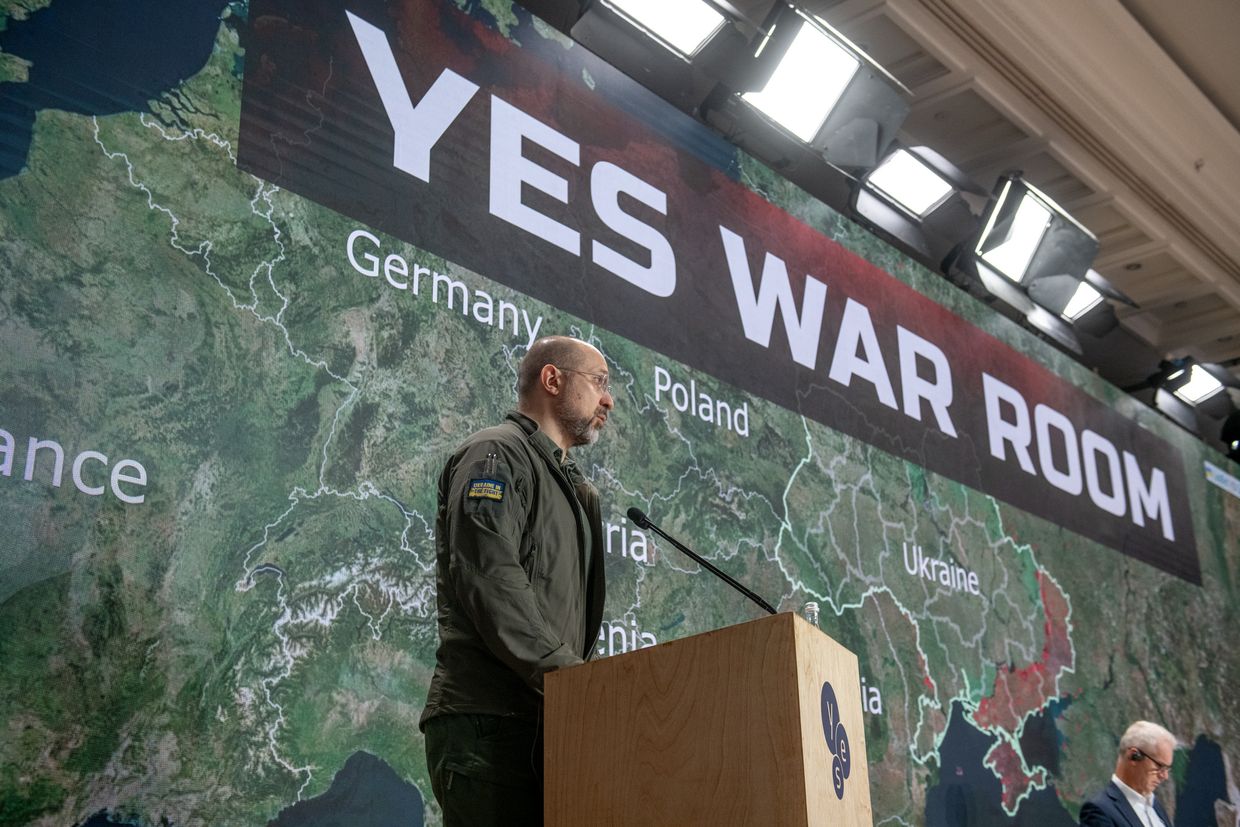 Duda claims the government is acting in the interest of local farmers, alleging that the import of Ukrainian grain has caused prices and sales to drop in Poland.
Kyiv has fired back at the accusations asserting that the ban has not affected farmers in the "frontline five" nor the drop in global wheat prices, which have plummeted to a three year low.
Agriculture Minister Mykolya Solsky outright dismissed the claim that Ukrainian grain is to blame.
"What effect did the EU countries get from the ban on the export of Ukrainian wheat to these five countries? Five months have already passed. Since April 15, when Poland first implemented the ban, the price decreased from $290-280 per ton to $255-225 per ton in September. Prices decreased and continue to decrease," he told the Kyiv Independent.