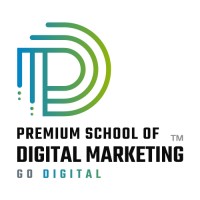 Leading the way for 13 years, School of Digital Marketing offers top-tier digital education, Google certifications, and real-world experience
PUNE, MAHARASHTRA, INDIA, September 19, 2023/EINPresswire.com/ — Pune – School of Digital Marketing proudly marks its 13th anniversary as a trailblazing institution in the field of digital education. Established in 2010 with just one branch in Tilak Road, Pune, the institute has since expanded to 13 branches across Maharashtra, including Pune, Navi Mumbai, Mumbai, Ahmedabad, and more.
Founded by Rohit Shelwante, a seasoned professional with over 14 years of experience in Digital Marketing, the institute has achieved remarkable milestones. Mr. Shelwante has an impressive track record working with renowned brands such as ICICI Bank, HDFC, Imagica, Wipro, and IBM. He has also authored a book on SEO published by Tata McGraw Publication. With branches in Pune and multiple locations across Maharashtra, including Mumbai and Navi Mumbai, School of Digital Marketing has made quality Digital Marketing Courses in Pune accessible to aspiring professionals across the region.
Notably, School of Digital Marketing has transitioned into a Private Limited entity, underscoring its commitment to excellence and professional growth.
Over the years, the institute has trained over 25,000 students, empowering them with the skills and knowledge needed for success in the digital marketing landscape. Impressively, more than 10,000 students have been successfully placed in various positions within the industry. This reflects the institute's commitment to providing top-tier Digital Marketing Courses in Mumbai and other cities, fostering the growth of aspiring marketers.
What sets School of Digital Marketing apart is its holistic approach to education. Students not only receive weekly assignments for practice but also gain invaluable real-world experience through a one-month internship. This hands-on experience ensures that students can apply their knowledge effectively and witness the impact of their efforts.
Prospective students are offered a free demo lecture to experience the institute's interactive and flexible training environment. The institute boasts Google Certified Industry Experts who are dedicated to providing the best learning experience.
The comprehensive course curriculum covers a wide range of digital marketing disciplines, including SEO, web analytics, content marketing, SMM, SMO, SEM, email marketing, mobile SEO, online display advertising, lead generation, remarketing, and conversion. The program caters to individuals from diverse backgrounds, with no technical prerequisites for enrollment.
In today's digital age, with over 3 billion internet users, the potential for a lucrative career in digital marketing is immense. Graduates of the School of Digital Marketing can earn six-figure salaries by harnessing the tactics and strategies they learn during their studies. Additionally, the institute offers Google and advanced certificates upon successful completion of exams, enhancing students' CVs and employability. This comprehensive approach sets it apart as a leading provider of Digital Marketing Courses in Navi Mumbai and beyond, shaping the future of digital education in India.
The institute prides itself on providing affordable education with flexible timing options. Students can reach out 24/7 for support and guidance.
With its stellar track record, experienced faculty, and commitment to excellence, School of Digital Marketing continues to shape the future of digital education in India.
For more information, please visit https://www.schoolofdigitalmarketing.co.in/
About School of Digital Marketing

School of Digital Marketing is a leading digital education institution with a 13-year legacy of excellence. Established in 2010, the institute offers comprehensive courses, Google certifications, and real-world experience to empower students in the field of digital marketing. With a network of 13 branches across Maharashtra and an experienced faculty of industry experts, School of Digital Marketing is a trusted choice for individuals seeking a rewarding career in the digital landscape
You can get in touch with Our Course Counselors on +918698606666
Nikita Sonakul
School of Digital Marketing
+91 86986 06666
info@schoolofdigitalmarketing.co.in
Visit us on social media:
Facebook
Twitter
LinkedIn
Instagram
YouTube
How An MBA Student started as an intern with Pune's leading Digital Marketing Agency-Akash Kapishkar