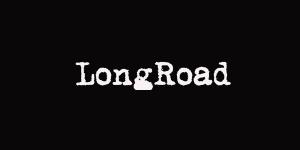 LongRoad
Breathe (from the album Faith in Greater Things?)
Track Title: Breathe (from the album Faith in Greater Things?)
Genre: Rock
Launch Date: 15th September 2023
ISRC Code: TCAHJ2383866
NEW JERSEY, USA, September 17, 2023/EINPresswire.com/ — LongRoad is an amalgam of three childhood friends hailing from Rutherford, New Jersey and singer Ted Ames, originally of Coventry, Vermont. LongRoad was formed when the other members met Ted Ames at the Knitting Factory in NYC and decided that the commonality of musical influence and interest among them should be explored further together.
The band's first release, This Too Shall Pass, received airplay on more than 140 college stations nationwide, including several university Top 10 playlists. The band has also received regional airplay on commercial rock stations, such as 105.5 WDHA. Notable shows for the This Too Shall Pass support tour included opening for Candlebox, Buckcherry and Cracker.
After a hiatus, the band is back together and has recorded its second studio album, Faith in Greater Things? The album will be released September 15th to Apple Music, Spotify and 150+ other digital outlets, with 2023/2024 tour dates to follow. Faith in Greater Things? was recorded at The Barber Shop Studio in Hopatcong, NJ, and recorded, mixed and mastered at Laundry Room Studio in Seattle, Washington. Multi-platinum, award-winning producer, Barrett Jones (Nirvana, Pearl Jam and Foo Fighters), produced, mixed, mastered and contributed to this latest effort by the band.
"As with the last album, the songs remain the product of living our lives" says singer Ted Ames, "…they are an honest mix of storytelling and emotion based upon our experience and observation in and of the world around us.".
Contact LongRoad at theband@longroad.tv and please mention Radio Pluggers!
https://www.instagram.com/LongRoad_Official_Band/
https://www.facebook.com/people/LongRoad/100070250714970/
David Wiltsher
Radio Pluggers
+44 7552 531612
email us here
Breathe