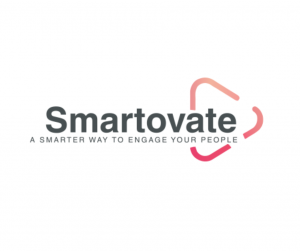 LONDON, CONVENT GARDEN, UNITED KINGDOM, September 17, 2023/EINPresswire.com/ — As businesses worldwide cope with increasing demands for efficiency and rapid adaptation, Smartovate https://smartovate.com/ emerges as the quintessential solution for modern enterprises. Leveraging advanced AI technologies, this all-in-one software solution is set to revolutionize business operations, drive unparalleled efficiency, and enable companies to maintain a competitive edge.
An Overview of Smartovate
Smartovate offers an innovative approach to business automation. By combining intelligent automation, sophisticated analytics, and robust security, this platform presents a suite of features designed to transform organizational operations.
Key Features:
Intelligent Automation: Artificial intelligence and machine learning-backed functionalities enable the automation of repetitive tasks, saving substantial time and resources. Smartovate frees businesses from manual data entry and document processing, allowing employees to redirect focus to strategic initiatives.
Advanced Analytics: Smartovate's analytics tools provide deep insights, enabling companies to make data-driven decisions. Organizations can now easily identify trends, patterns, and correlations, thereby optimizing business outcomes.
Seamless Integration: Smartovate's flexible architecture effortlessly integrates with existing CRMs, ERPs, and other systems, ensuring uninterrupted data flow and comprehensive views of operations.
Enhanced Collaboration: Promoting a collaborative work environment, Smartovate's real-time features encourage efficient teamwork, regardless of geographical boundaries.
Robust Security: With state-of-the-art encryption, access controls, and authentication mechanisms, Smartovate prioritizes data security. Businesses can remain assured that their sensitive information remains protected against potential breaches.
A Testament to Business Excellence
Smartovate stands as the epitome of efficiency and productivity in the world of business software solutions. By addressing the challenges of today's digital landscape, Smartovate equips organizations with the tools necessary to thrive.
"In the age of rapid technological advancement, Smartovate presents businesses with the opportunity to stay ahead. Its comprehensive features address the diverse needs of modern enterprises, from increasing productivity to ensuring top-tier security. We believe Smartovate will be instrumental in shaping the future of business operations," said Abdelkhalek Bakkari, CEO and Founder of https://smartovate.com/
Abdelkhalek Bakkari
Caustaza Group
+44 7458 148163
abdelkhalek.bakkari@caustaza.com
Visit us on social media:
Facebook
Twitter
LinkedIn
Instagram
YouTube