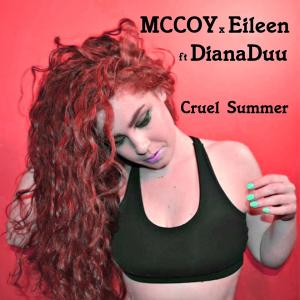 Cruel Summer from pop / dance sensation MCCOYxEileen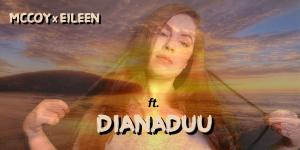 Cruel Summer feat. DianaDuu
Track Title: Cruel Summer feat. DianaDuu
Genre: Pop / Dance
Launch Date: 14th August 2023
ISRC Code: QM-EU3-23-09869
COLOGNE, GERMANY, September 17, 2023/EINPresswire.com/ — MCCOY, Eileen & DianaDuu came up with this pop-dance number for the 40th anniversary of the song "Cruel Summer" in a new, contemporary interpretation.
MCCOY is a producer from the Cologne region, Eileen from Miami used to work in the team of Avicii as well as afterwards for Netflix, Spinnin', Ultra, & many others, DianaDuu is a rising star in the rap sky of N.Y.C..
Must also mention MIX/Master sound engineer Austin Leeds who previously worked for Avicii as well as has tracks on Sony, Warner, Spinnin, Ultra. He has mastered and produced in all genres, his music has been played by David Guetta, Avicii, Tiesto, Prydz, Armin van Buueren.
Cruel Summer, the new release by pop / dance sensation MCCOYxEileen, is inspired by the Pop-BEATZ of the Pet Shop Boys, A-Ha, Ace of Base, AVICII, The Weekend, Robin Schulz and David Guetta.
Contact MCCOYxEileen via Christoph Zielke at mccoyxeileen@gmail.com and please mention Radio Pluggers!
David Wiltsher
Radio Pluggers
+ +44 7552 531612
email us here
Cruel Summer · MCCOY x Eileen