In NASCAR's relatively short history as a sport, it has seen a lot of great personalities. Be it the Intimidator, the King, or the Wonder Boy, there have been a lot of stars, outlaws, anti-heroes, and outright villains. But in the same context, all of these legends can be put to one side if they are up against Junior Johnson.
ADVERTISEMENT
Article continues below this ad
The moonshiner was not only one of the foundational figures for NASCAR, but he was also one of the sport's most eccentric personalities, not to mention one of the most successful ones.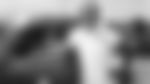 ADVERTISEMENT
Article continues below this ad
Johnson saw the sport grow from a sapling to a dense forest in his lifetime. However, the first-class NASCAR Hall of Famer, unfortunately, couldn't witness the Next Gen era as he passed away three years ago today on December 20th, 2019.
Naturally, his third death anniversary attracted tributes from the fans who remembered, "The Last American Hero," without whom NASCAR may not have been what it is today, both in terms of the racing as well as the personalities.
One of NASCAR great heroes from my childhood.

— Lone Ranger (@LoneRan61333268) December 20, 2022
Junior Johnson left us on December 20, 2019! Smartest man I knew when it came to engines and race cars! A true legend! I miss him! pic.twitter.com/FDaZu5MdRU

— Ford Engine Builders V8 Power (@FordFleetRacing) December 21, 2022
WATCH THIS STORY: Watch: RFK Racing and Others Declare War on Hendrick Motorsports and Team Penske
Dale Jr's hilarious story about Junior Johnson bossing Cale Yarborough
In an episode of his podcast Dale Jr Download, earlier this year, Dale Earnhardt Jr. described to his guest Doug Yates a story about Junior Johnson that furthered the eccentric aspect of his character by a few more notches towards the very limit.
Junior described about the moonshiner Junior how he was "the boss," the one who "called the shots," shouted the orders to everyone, be it a Darrell Waltrip or anyone else, and they all obliged.
ADVERTISEMENT
Article continues below this ad
The NASCAR Hall of Famer narrowed down to the point in history when Cale Yarborough had just won his three Cup championships in a row in 1976, 1977, and 1978, behind the wheel of Johnson's fast and dominant car.
"Cale didn't do something or Cale said something about the car and Junior, in quotes, in the media after the race is like, 'Man go drive somebody else's car. He gonna stop talking about my car like that,'" Earnhardt Jr. continued.
ADVERTISEMENT
Article continues below this ad
"That's the way he was."