Naomi Osaka, the young tennis star, was mocked by fans for her latest tweet. Last year, Osaka gained notoriety when she chose to skip press conferences at the French Open to safeguard her mental health. As a result of her decision, all four Grand Slams joined forces to threaten her with harsher penalties, including disqualification. Despite her successful return to tennis in 2022, the Japanese star has struggled to win any titles. However, her off-court endeavors have been very lucrative.
ADVERTISEMENT
Article continues below this ad
Fans were swift to ridicule the Japanese tennis player for recent tweet on Twitter. After a heartbreaking early exit from the US Open, the former world No. 1 announced an indefinite break and withdrew completely from the WTA Tour.
Fans intimidated by Naomi Osaka's recent words on Twitter
ADVERTISEMENT
Article continues below this ad
The 25-year-old ultimately decided to come back for the 2022 campaign. However, Naomi Osaka has spent the majority of this year concentrating on her off-court obligations. According to the official website of the WTA, her 2022 win-loss record stands at 14-9 across ten events. The Japanese tennis player rose to fame after winning the US Open in 2018 and the Australian Open the following year.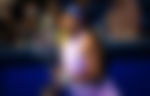 She captured her second US Open title in 2020 and won the Australian Open in 2021. Osaka, a superb striker, has been the subject of enormous expectations ever since she started playing professionally.
The Japanese ace recently tweeted, "Being productive is fun af."
Despite her efforts, she wasn't able to impress some fans. One fan was quick to tweet out, "THEN PLAY GIRLLL."
You are a tennis player, remember that. Have a productive 2023!

— sita bridgemohan (@ctabee) December 21, 2022
Can we get some training pics/videos? 🥹

— Steven | Is Naomi Osaka back yet? (@osakaslostfan) December 21, 2022
Some fans were quick to remind her to play tennis this coming season. However, most fans weren't optimistic about her performance in the upcoming season and trolled her for her tweet. Here are some tweets with such reactions:
Naomi, will you ever win another tournament? (asking for a friend)

— Jim Newton (@RonPence2) December 20, 2022
So is winning AO let's do that too x

— Ross Bouchard 🏴󠁧󠁢󠁳󠁣󠁴󠁿 (@AllThingsGenie) December 20, 2022
Just checking in on tennis. So. NO still in it?

— All Things Serena/Lewis (@all_serena) December 21, 2022
Is this about Christmas decorations? Could be Christmas decorations, spread the holiday cheer

— Richard (@U_NeedBirdSeed) December 21, 2022
Fans were ecstatic to remind her of her exponential net worth and the recent controversies surrounding her endorsements.
ADVERTISEMENT
Article continues below this ad
Forbes revealed in May 2020 that Osaka earned an astounding $37.4 million in prize money and endorsements in a single year. Osaka shattered her record for the most money made by a female athlete in a calendar year in 2021 when she earned an astounding $55.2 million.
DIVE DEEPER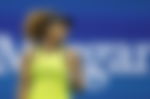 However, she has also seen her fair share of controversies. Osaka was one of many athletes named as defendants in an $11 billion class-action lawsuit filed by FTX investors in Florida. The failed cryptocurrency trading corporation chose Osaka as a worldwide ambassador in a "long-term" arrangement in March of this year, when it was at the height of its power. The Japanese athlete had sported an "FTX" patch during her matches.
ADVERTISEMENT
Article continues below this ad
Do you think Osaka needs to concentrate more on tennis rather than on her off-court endeavors? Let us know in the comments.
WATCH THIS STORY – Hilarious Meaning of Roger Federer, Rafael Nadal, Novak Djokovic, and Serena Williams on Urban Dictionary!