We hardly ever come across any instances where Daniel Ricciardo angers anybody. Well, today is the day we have across a scenario where the Australian has angered a plethora of NASCAR fans. Why? According to reports, the Australian is looking to grow his brand in the US. However, he not planning to do a NASCAR cameo.
ADVERTISEMENT
Article continues below this ad
The Australian has a massive fanbase in America thanks to his feature on Netflix's "Formula 1: Drive to Survive". Ricciardo's clothing brand RIC3's popularity has also skyrocketed, with 60% of his customers being American. This is just one of the many brands Ricciardo is associated with. His budding relationship with the Bills QB Josh Allen does not hurt either.
ADVERTISEMENT
Article continues below this ad
So as a Red Bull third driver for 2023, Ricciardo will have plenty of time to grow his brand in the US. His management agency CAA Sports believes so as well with new projects on the docket for 2023.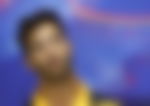 However, among all the upcoming projects for 2023, a one-off NASCAR race does not make the list of agenda. The Australian, according to reports, will not drive in NASCAR in 2023.
DIVE DEEPER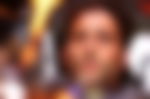 These reports are angering the NASCAR and Ricciardo fans. These reports completely whitewashed the excitement of of the NASCAR fans hoping to see Ricciardo race on the oval circuit.
Fans react to the reports of Daniel Ricciardo not considering a NASCAR race for 2023
The third driver role leaves a lot of room for Ricciardo to try different avenues. However, his focus is still on an F1 seat and a drive for 2024. This could also be the reason Ricciardo won't risk racing in NASCAR. It's hugely frustrating for the fans who were anticipating to watch Ricciardo race in the stock car racing series.
The fans are questioning Ricciardo's contradictory decision to grow his brand in the US but not race in their most popular racing series.
No one cares. Do NASCAR or shove it.

— Nascar Dippin' Sauce (@NascarSauce) December 10, 2022
Daniel would probably help his cause engaging with American fans if he didn't keep acting like any American motorsports are beneath him whenever the question comes up.

— Ben E. Boo (@benjaminftw) December 11, 2022
There is a bit of name-calling going on for Ricciardo after his decision. The fans are also accusing him of treating the American racing series as inferior to F1.
He should do a race. He wont race in F1 all year plus other former F1 drivers have success in ther racing series

— Phillip Weilert (@Phil_W25) December 11, 2022
Some fans are pointing out the fact that F1 drivers have found success in the American racing series.
WATCH THIS STORY: Daniel Ricciardo Set to Drive NASCAR Legend Dale Earnhardt's 1984 Chevrolet Car at Texas
"I just fell to my knees in my house, I'm sad." one fan tweeted.
ADVERTISEMENT
Article continues below this ad
I just fell to my knees in my house. I'm sad.

— Brian Bourgeon (@BrianBourgeon) December 10, 2022
ADVERTISEMENT
Article continues below this ad
The reactions tell you how desperately the NASCAR fans want to see the Australian make his NASCAR cameo. Let's hope he can change his mind later in the year.