[ad_1]

Elon Musk has been a divisive figure for most of his life. But his ability to polarize has only risen over the past few weeks and months. With all that is happening around the billionaire, a NASCAR veteran made his opinion public; that seems to have been a mistake.
ADVERTISEMENT
Article continues below this ad
The world's richest man has amassed $188 billion in wealth. Elon Musk is undoubtedly one of the most influential people the world has seen. His legacy, however, is far from being all glitz and glamor.
ADVERTISEMENT
Article continues below this ad
NASCAR's connection with Elon Musk
The South African American has a controversial history with regard to the accumulation of his unimaginable wealth. While his detractors don't think too highly of him, his supporters believe he has done the world a lot of good through all his ventures.
Elon's multitude of investments have been in an eclectic mix of fields, but NASCAR remains untouched by his massive wealth. The only hints of an association have come as suggestions from fans and drivers.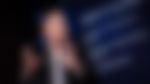 Some fans suggest Musk's Tesla has a lot to offer as NASCAR continues its deliberations over an all-electric NASCAR Series. Given that Tesla is among the leaders in the electric vehicles industry, it could offer useful help with regard to the technology aspect if such a series were to come up.
Richard Childress Racing's Kyle Busch also recently made a request to Musk. After Musk announced the $8 charge for Twitter verification, Busch made a joking suggestion that Musk could sponsor the driver since he drives the #8 car at RCR.
Apart from these light-hearted suggestions, there's nothing concrete planned between Musk and NASCAR.
NASCAR fans infuriated by the analogy drawn
Brad Keselowski took the liberty of giving the billionaire a big compliment with his recent tweet.
Helped create online banking as we know it.

Drove commercial space access.

Pushed an entire automotive industry to revolutionize.

Dismantling unethical big tech practices.

Looking more and more like @elonmusk is the Thomas Edison of our generation… truly astounding

— Brad Keselowski (@keselowski) December 9, 2022
Fans, however, were far from happy with the analogy and showed their fury –
Of course "Big Brain Brad" is impressed by a man who built his empire w govt subsidies & that is bank rolled by dirty Saudi $$ reinstating the accounts of multiple Nazi's per day.

Perhaps folks should scroll back to Brad's 2020 election night Tweet that flirts with #TRE45ON. https://t.co/p4EIHdRVLD

— Racing & Politics Accountabili-Buddy (@Nascar_RealTime) December 10, 2022
The funnier part of all of this is the fact that Brad has worked for everything he has while the man he praises was born on 3rd base and inherited a fortune that was built off of apartheid. Hahahahahahaha

Hahahahaha

Haa..

Oh wait that isn't funny it's just sad. https://t.co/D1LVesDXSm

— Ty (@SlowBoySim) December 10, 2022
Unethical big tech practices??? Restricting hate speech is unethical? Lol wtf are we doing lol Twitter isn't perfect but it def isn't a better place with Musk https://t.co/4EkdOapcv5

— 2Z Designs (@2Z_Designs) December 9, 2022
ADVERTISEMENT
Article continues below this ad
ADVERTISEMENT
Article continues below this ad
Watch This Story: Kyle Busch Sends NASCAR Fans Into a Frenzy With a Simple One-Word Tweet
That analogy does seem a little too much, doesn't it? Do you agree with the fans' reactions?


[ad_2]

Source link