[ad_1]

Daniel Ricciardo's fandom for NASCAR is no secret to his fans worldwide. We saw him admit to his reverence for former champion Dale Earnhardt Sr. in Netflix's Formula 1: Drive to Survive. However, there was a time in his childhood when the obsession was so high that it caused a violent outburst.
ADVERTISEMENT
Article continues below this ad
McLaren CEO Zak Brown gifted Daniel Ricciardo Earnhardt's Chevrolet miniature on his signing for his team. Brown even promised him a ride in the actual car that he owned on his first podium for the team. Accepting the bet, Ricciardo challenged Zak to do a shoey with him on the podium.
ADVERTISEMENT
Article continues below this ad
Daniel Ricciardo reveals his violent outburst for NASCAR
As Daniel Ricciardo won the Italian GP in 2021, both he and Zak Brown honored their parts of the bet. While Zak drank the winning champagne from Daniel's shoe, the winning driver got to take the Chevy for a ride before the race at COTA. Ricciardo has, however, revealed his obsession with the sport goes much further than this.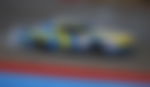 Speaking in the latest interview for Red Bull, the Honey Badger revealed, "one of the things that would make my Monday better was being able to watch the F1 or NASCAR races that I'd set the timer to record on VHS."
"I remember one weekend vividly, when a NASCAR race I'd really been looking forward to didn't record. I was so angry I ran upstairs and threw the tape off the balcony." He continued, "I had a lot of rage for a 10-year-old, and an innocent videotape paid the price!"
Ricciardo fell out of favor at McLaren after just two years into his 3-year contract. While he struggled right from the first race for the team, he scored a win last year. However, that win turned out to be his only one for the team. Moreover, in both his seasons, he was beaten in the points tally by his young teammate Lando Norris.
Daniel Ricciardo rejects Pato O'Ward's offer
ADVERTISEMENT
Article continues below this ad
Daniel Ricciardo and McLaren earlier this year revealed their decision to part ways mutually at the end of the year. Ricciardo later cleared his intention of taking a year off from Formula 1 to gather his thoughts and come back stronger. Well aware of Daniel's love for America and racing, Pato O'Ward believed he should give IndyCar a chance.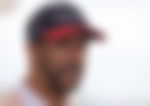 The Honey Badger, however, respectfully rejected the offer. Motorsport quoted Ricciardo saying, "I do watch a lot of the [IndyCar] races and I enjoy it as a fan, as a spectator. But let's say, I think mentally, I'm just not there at the moment. I'm still kind of with Formula 1 in my mind."
ADVERTISEMENT
Article continues below this ad
Watch This Story: Daniel Ricciardo's Fandom of Buffalo Bills including his friendship with their Quarterback
Daniel has now joined Red Bull as their reserve/third driver. He, however, still aspires to make a comeback in a few years as a regular.
[ad_2]

Source link