[ad_1]

The U.S. men's national soccer team (USMNT) has unveiled a new crest, sparking outrage on social media ahead of the team's opening match at the FIFA World Cup in Qatar.
The Middle Eastern country has strict laws surrounding same-sex relations and LGBTQ groups have expressed concerns about the soccer tournament being held Qatar.
The U.S. soccer team has shown that it stands with the LGBTQ community with the squad's "Be The Change" initiative, which was launched in 2020, and the shield redesign is part of this.
Instead of the usual stars and stripes it will feature rainbow colors, which are associated with the Pride movement.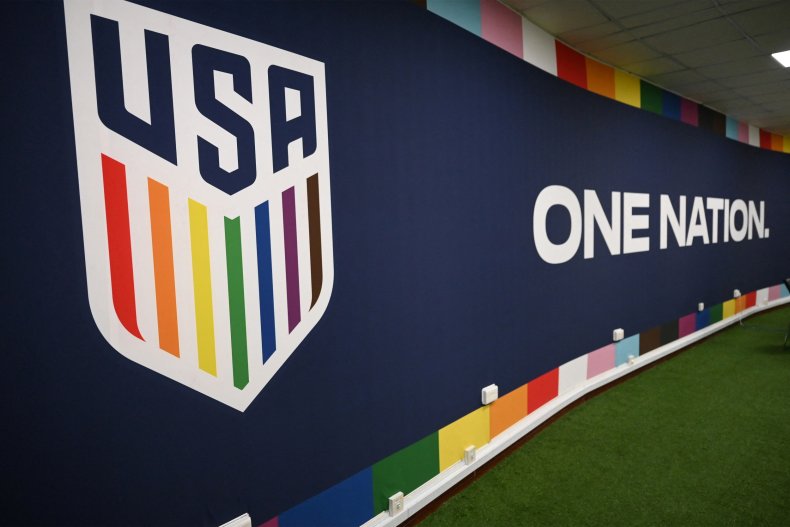 The team are hoping it will make a statement in Qatar, where they will also play England and Iran in the group matches.
Speaking to reporters on Monday, U.S. coach Gregg Berhalter said: "When we are on the world stage and when we are in a venue like Qatar, it is important to bring awareness to these issues and that is what 'Be the Change' is about.
"It is not just stateside that we want to bring attention to social issues, it is also abroad. We recognize that Qatar has made strides and there has been a ton of progress, but there's some work still to do."
Goalkeeper Sean Johnson said the U.S. team will continue to spread an inclusive message: "We are a group who believes in inclusivity and we will continue to project that message going forward.
"We have chatted and continue to have discussions as we lead into the games. We have leaned on the message of 'Be the Change.'
"That is something that we have been proud of and continue to work toward, be impactful with ourselves, our presence and our platform, and we will continue to be so here in Qatar."
U.S. Soccer spokesman Neil Bluthe told Reuters the rainbow shield will be a "consistent" part of the team's identity at the soccer finals.
He said: "As part of our approach for any match or event, we include rainbow branding to support and embrace the LGBTQ community, as well as to promote a spirit of inclusiveness and welcoming to all fans across the globe.
"As a result, locations that we will manage and operate at the FIFA World Cup, such as the team hotel, media areas and parties, will feature both traditional and rainbow U.S. Soccer branding."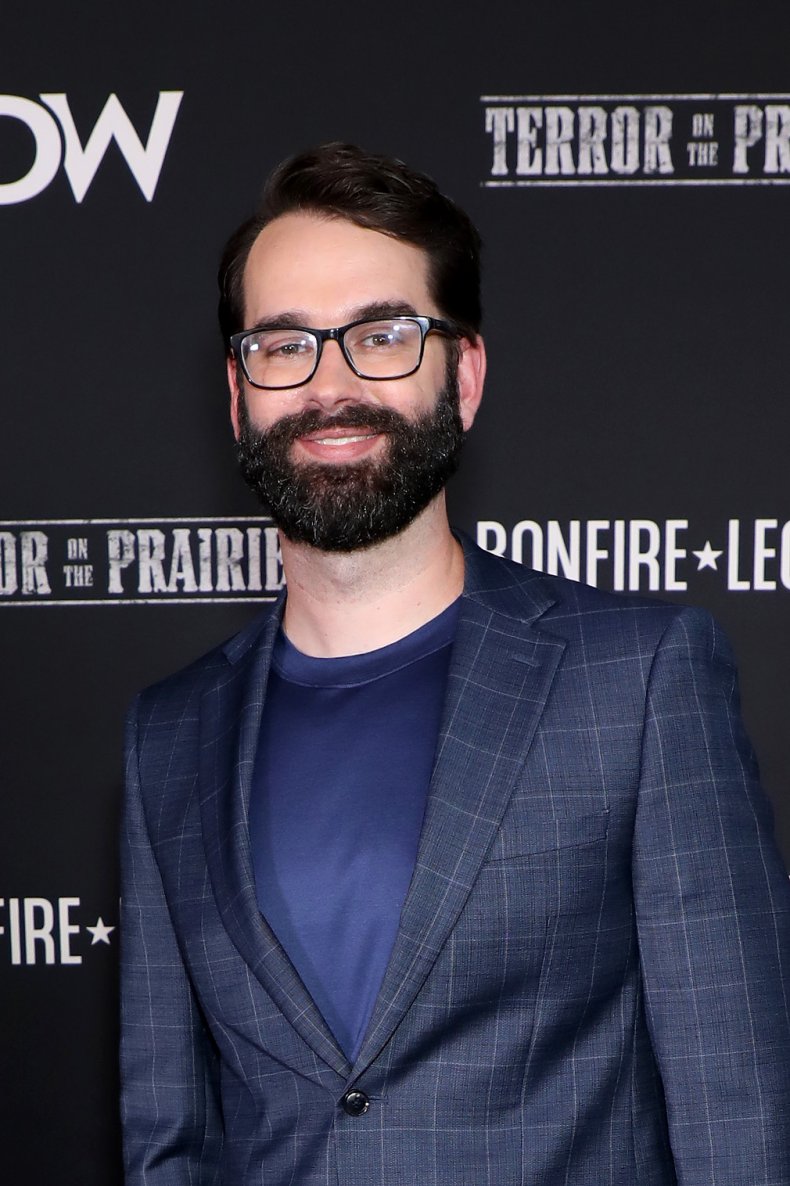 With Qatar's rules on same-sex relations being in the spotlight in the build-up to the World Cup, the government has consistently said that everyone will be welcome to the country to enjoy the soccer tournament.
A spokesperson for the Qatari authorities has told Newsweek: "Everyone is welcome in Qatar. We are an inclusive country with a culture of warm hospitality that is extended to all visitors.
"We have hosted hundreds of global sporting events, and our track record has shown that we have warmly welcomed all people regardless of background."
There has been quite a backlash over the re-designed shield among right-leaning Americans, who have flooded social media with their concerns about changing stars and stripes for rainbow colors.
Daily Wire host Matt Walsh called the U.S. soccer team "treasonous" and said: "If I was in charge of the country, they wouldn't be allowed back."
Many expressed outrage at the decision onn Twitter.
One person tweeted: "USMNT isn't representing America. America's colors aren't rainbow"
A second added: "Soon you'll be knocked out of the group stage because you're not playing for the United States of America, you're playing for some rainbow nation."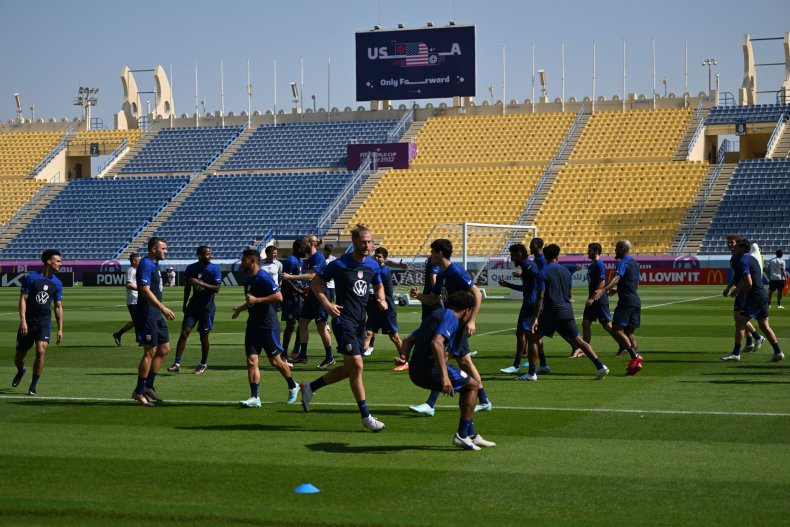 However, another thought the team hypocritical for even playing in the tournament: "US Men's soccer team supports the LGBTQ community by still playing in Qatar, still taking the money. But don't worry. They have a rainbow patch on their jerseys!"
Others felt that the team should be focused on the sport rather than "political statements."
One tweeted: "The @USMNT needs to be about representing the country on the field and not about making political statements. I don't want a MAGA crest, a rainbow flag, or any other political emblem. Can't we just be the United States, for crying out loud?"
Cyd Zeigler, who describes himself as a gay sports writer, hit out at the backlash, describing it as "crazy" that Americans would turn their back on the team because of this issue.
He tweeted: "LOL the 'Americans' who are now suddenly hoping the US loses at the #WorldCup because the team has some rainbow flags around the facility in Qatar. Imagine hating your country just because its soccer team might not hate gay people. Crazy. Go #USMNT!"
Liz Ward, Director of Programmes at Stonewall, an LGBTQ+ rights charity in the U.K. told Newsweek that there were still reservations about members of the LGBTQ+ community traveling to the Gulf State.
"As we approach the 2022 Men's World Cup, we must remember that Qatar is a country where LGBTQ+ people are persecuted simply for being themselves," Ward said.
"Sadly, this year's tournament is not safe for everyone."
Do you have a tip on a sports story that Newsweek should be covering? Do you have a question about the World Cup? Let us know via entertainment@newsweek.com.


[ad_2]

Source link