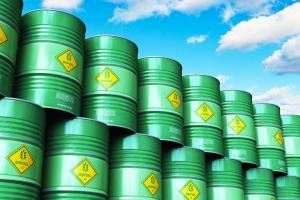 As of 1-Nov-2022, Crude Algae Oil (CAO) price is US$1424/MT while $FIX market cap is US$71.2B.
Boustead Holdings Bhd (KLSE:BSTEAD)
SINGAPORE, November 15, 2022 /EINPresswire.com/ — $FIX, the world's first and only tradable utility token/instrument and the base price of CAO by the market leader, Regaia Energy (Singapore), has gained >70% at the all-time high in 2022 and >35% YTD as of 1-Nov-2022.
Regaia Energy which owns A-MAP technology representing Next Generation Oil with Boustead, KLSE: BSTEAD as a key institutional investor, permanently records CAO prices on $FIX blockchain, where $FIX has a maximum of 50 million supply which serves 50 million oil traders based on ad analytics.
$FIX has the lowest fees, a minimum purchase of 0.01 $FIX, instant settlement, and automated trading bots, enhancing productivity and efficiencies in the CAO industry's supply chain and trade finance.
As of 1-Nov-2022, CAO price is US$1424/MT while $FIX market cap is US$71.2B (Algae market potentially worth $320 billion, Bloomberg) with oil majors, key governments (Middle East, etc), and even Elon Musk investing in the algae industry.
Members of $FIX purchase at discounted prices before $FIX is listed on major exchanges at market prices.
ALGAE PROJECT REPRESENTED BY:
Peter Kim Jae Hoon, CEO, Regaia Energy Pte Ltd (Singapore)
Peter Lim, CEO, Promise Land Pte Ltd (Singapore)
Lanz Chan, CEO, Finamatrix Pte Ltd (Singapore)
Finamatrix.NET
Finamatrix Pte Ltd (Singapore)
+65 8699 9829
media@finamatrix.com
Visit us on social media:
Facebook
Twitter
LinkedIn
Other
Algae Biofuel in Egypt using A-MAP